Jackalope Festival Bouldering Competiton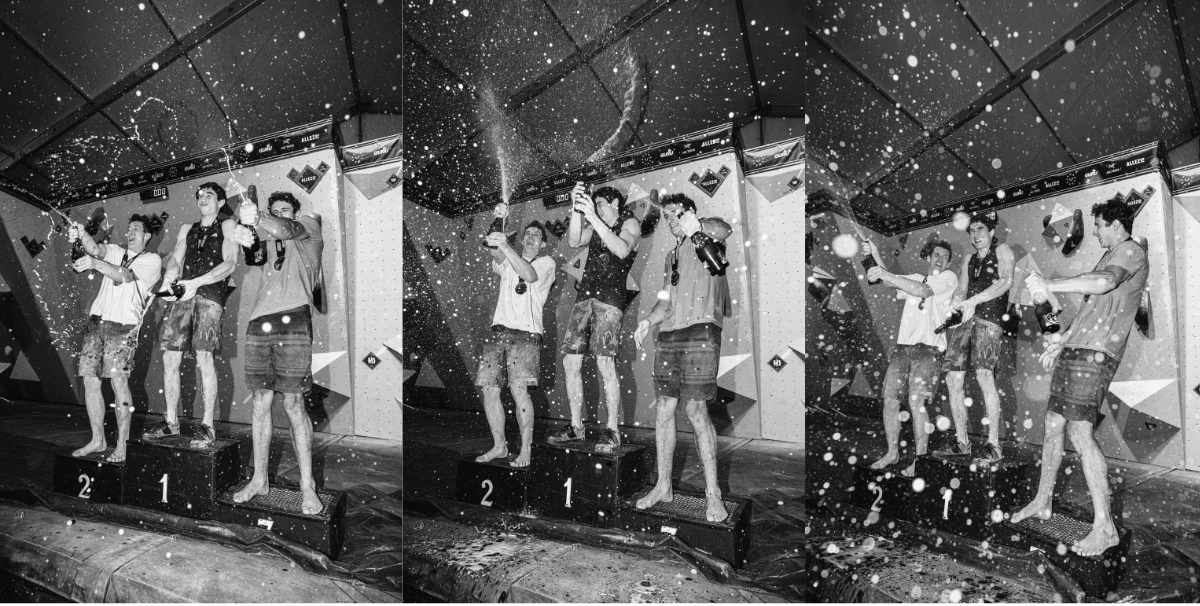 I must admit, a lot of this season has been about me. I had a lot going on while Zach kept his head down - training and sneaking a few events here and there. But I'm pleased to say that this weekend's competition was not about me; it was Zach's moment in the spotlight. Sure, I competed, but he owned it.
We won a flight to the Jackalope Festival Bouldering Competition back in May when we happened to be in B.C. for the qualifying event. Neither of us were particularly psyched about this event, but thanks to our win in May, we didn't break the bank travelling here, so it was purely a fun event.
At the end of my season, I showed up to Jackalope with low expectations and a "let's get this over with" mindset.
Zach, on the other hand, was primed and ready to go.
Jackalope was low stakes. We travelled there because we didn't want to waste an opportunity to go home and visit family, and it was an event that could be a lot of fun. It didn't fit into our programs - I had to add an entire month to the end of my season, and Zach wasn't too happy to move around his training and take time off to travel and rest for it.
This year was full of time changes, travel, and a big move, and Zach's training has endured far too many interruptions. Now more than ever, his main priority is finding that long block of consistent, uninterrupted training that has been quite sporadic recently.
After Zach returned to Germany following the Vail North American Competition in June, he took a couple of weeks off, then started fresh in July with a new training program. We stayed put for nearly two months, aside from an event in Switzerland that I competed in, and Zach rested through.
Zach's competitions this year have been so-so, but after Jackalope, I realize now how vital sustained training is for him and how inconsistency has been hurting him. His win at Jackalope highlighted what he can do when you leave him to his own devices.
He wasn't training specifically for this competition, but man, he's ready to perform now. In the last two months, he cranked out every rooftop workout session, even the ones that ran late into the night. He hit every hangboard workout, and we both saw his strength compound as the weeks went on.
I can usually challenge him on attempts or stick a move or two before him, but in this last month, I honestly thought twice about training with him because I didn't want to slow him down. I was post-season and tired, and he was approaching the peak of his career. There was absolutely no catching him.
He started running out of boulders by the end of August because he was sending them faster than they were being set. I began to wonder how any boulder at a competition could stop him. It's not like comp boulders are head and shoulders harder than the ones he was crushing daily. At this point, competitions are his to lose.
And he knew it too, or rather, he felt it. There comes a point in training where you start to feel unstoppable. I've felt it a few times in my career, and when Zach said he felt it leading up to this competition, I knew exactly what he meant. You have this feeling that you're going to do well. It doesn't matter who you compete against; you know you can handle any boulder thrown your way, and that's all that matters.
He hit a point where we'd been to so many gyms, and he was getting so much exposure to movements and testing his onsighing over and over again that he stopped getting stumped, and he felt it.
Fast forward to the Jackalope event, Zach and I comfortably qualified for the next round and showed up for the 8:00 PM final the next day.
Zach struggles with head games at competitions. He is particularly at the mercy of his nerves. For him, it's too often about his competitors, not the boulders. Especially at a competition like Nationals, where National Team qualification is on the line, it's hard for Zach to stay calm and perform at his best.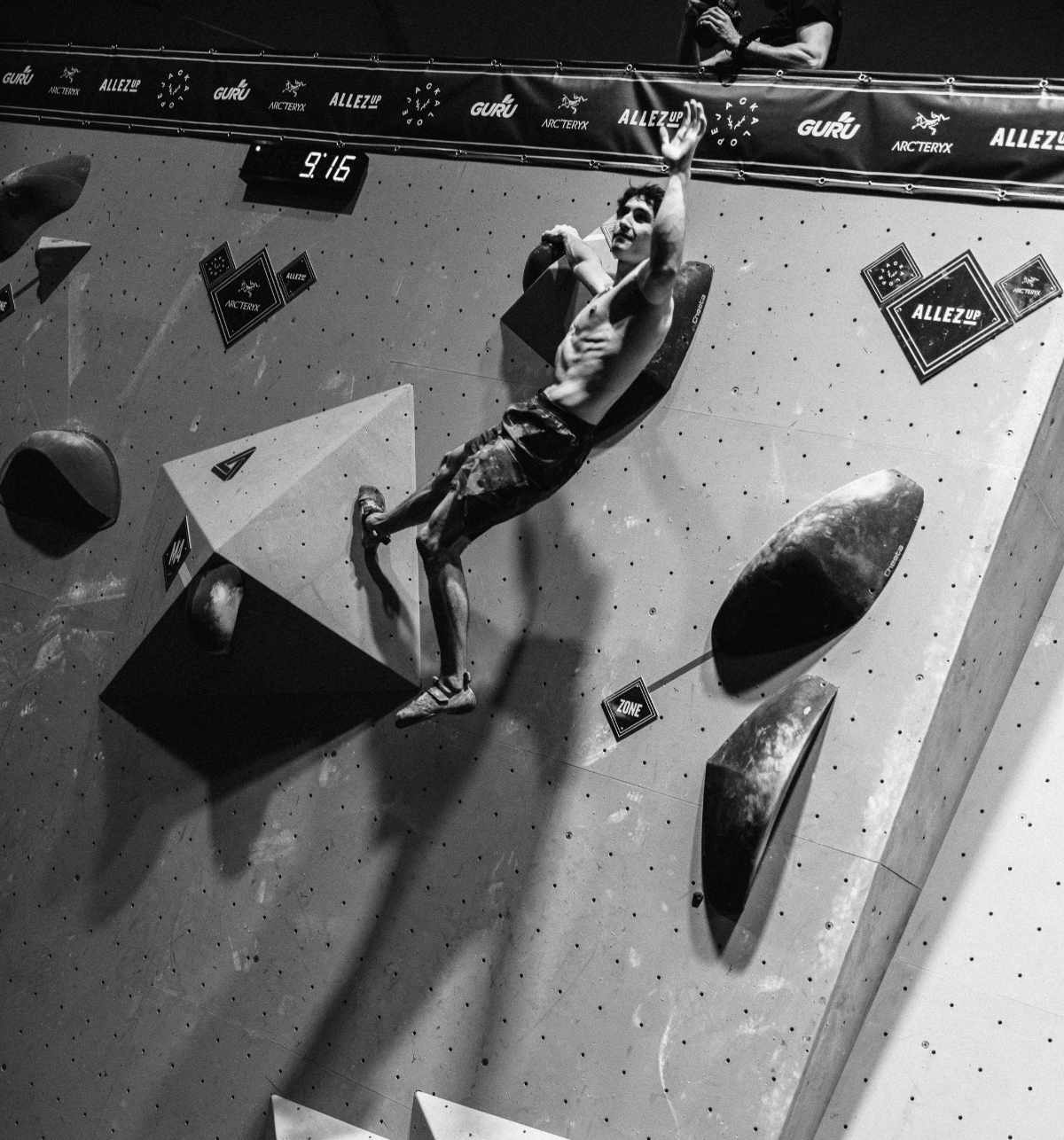 But when you feel the way Zach did going into Jackalope, it's hard to think about anything but the boulders.
While Zach didn't eliminate his nerves during the round, they certainly couldn't overpower his preparation and confidence. He sent everything but Boulder One in less than three attempts to take the win.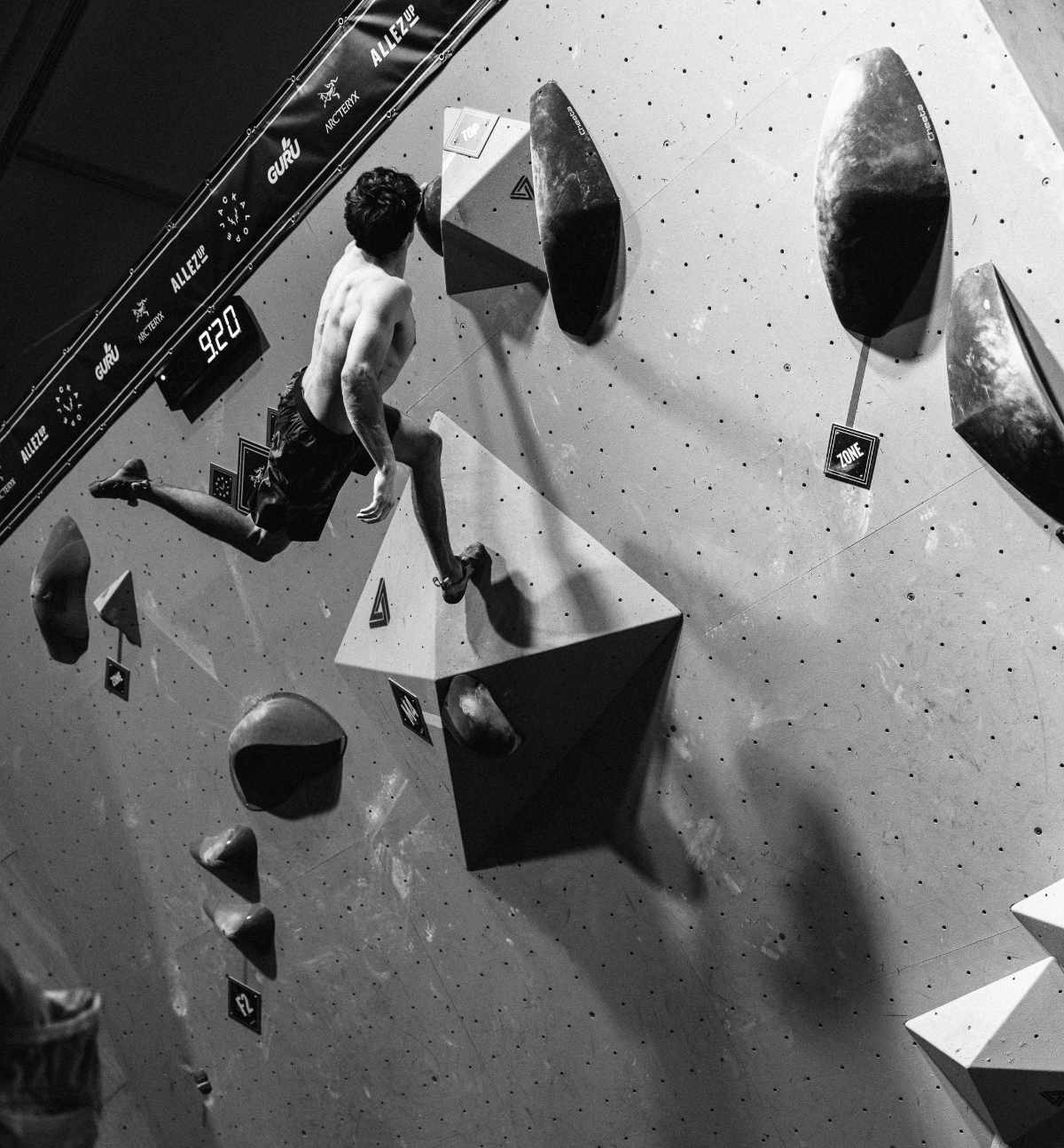 After my round finished, I stayed on the mats and watched Zach flash his last boulder. Afterwards, I walked over to him and asked him how it went. He was calm, happy, and humble. At the time, he was about 90% sure he'd won, and I was over the moon. I'd never been so genuinely happy for someone else to win an event, let alone a low-stakes one like this. I knew how hard he's worked lately and how much he deserves a win like this.
It's funny - sometimes I forget that Zach really knows what he's doing. I'm quite rigid when it comes to training, but Zach is fluid. He adjusts sessions in the moment based on how he feels and plans his training based on what worked best for him in the past. He's a constant reminder to me that there's no one-size-fits-all approach to training, and, on some level, everyone is right.
Zach knows himself very well as a person and as an athlete. This October will mark 15 years of climbing for him, and you can tell. He is a professional.
The Jackalope event was a lot of fun for both of us, but I'm most excited to see what Zach can do with this upcoming season. He has Nationals, the high-performance competition, and a handful of North American Cups in the next year.
After my rest month, I'm going to work as hard as possible to close the gap between us, keep him on his toes, and hopefully stay ahead of him on slab.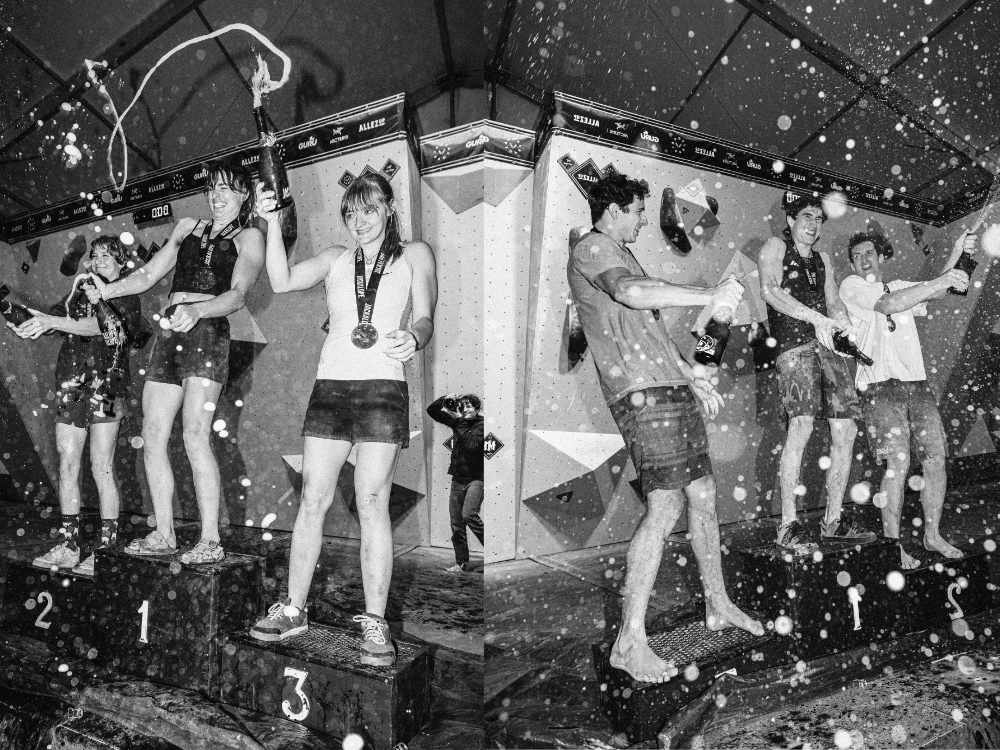 You can see the results from Jackalope and the rest of the season here.