How to Avoid Jet Lag: 2 Weeks in Toronto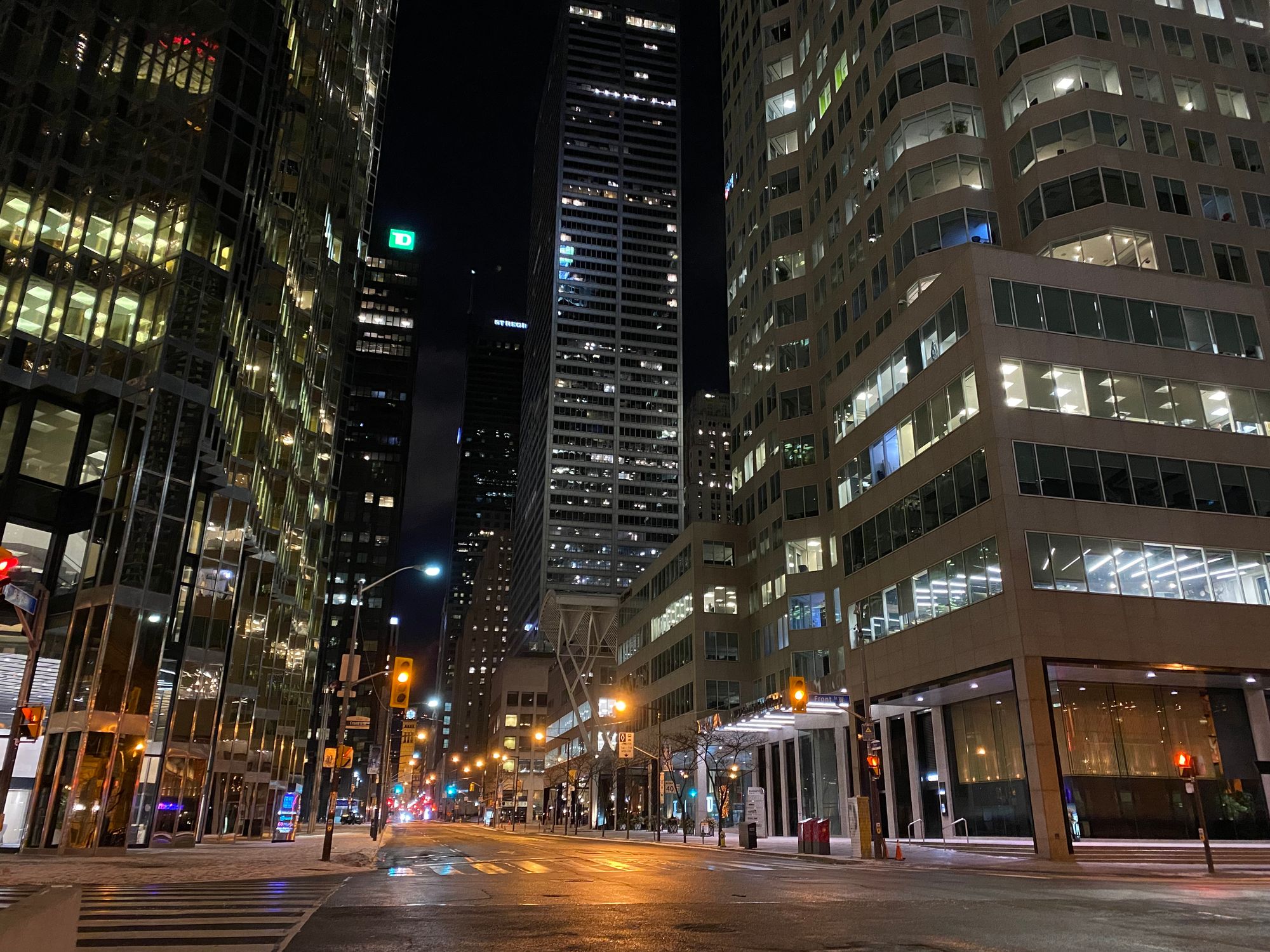 After our trip to The Netherlands, Zach and I swore off travelling until the season starts. Dock Masters was a last minute decision that completely stunted our attempt to settle in after staying in a hotel for the past 2 weeks.
When we got back, we had a week until Studio Bloc Masters which, luckily, was a local competition for us. In that time, we bought some appliances for the house and learned a little about the surrounding area. We still needed to get WIFI, which needed a German phone number, which needed a German bank account. All the while we were training and competing and grocery shopping and sleeping on crappy pillows that we hadn't set aside the time yet to replace.
Just 4 days after Studio Bloc, and 2 weeks after moving in, I flew to Canada on a last minute flight to visit a sick family member. 20 hours of travel, 5 days in Toronto. So much for settling in.
Zach stayed behind because like I said, we were travelled out. Part way through my trip, however, Zach learned that he was in the same boat as me, and needed to come home. So much for settling in. He comes on the 22nd, and I add another 5 days to my trip. No problem.
---
I've never done the full bouldering World Cup Circuit before. I was supposed to last year, but an injury robbed me of half of the season. This year I don't plan to be robbed.
In 2022, I ended up doing three bouldering events: Meiringen (SUI), Brixen (ITA), and Innsbruck (AUT). Even just doing those three, with Brixen and Innsbruck back-to-back, I could see how constantly being on the road, fitting in training, adjusting your diet, all the while performing at your best is a lot to handle.
As I'm writing this, we're a month out from the first World Cup of the season and I'm in Canada. I'm travelling. I want so much to be in one place, to establish a rhythm and routine before it gets shaken beyond recognition. A calm before the storm if you will. But such is the life of athletes living abroad.
There was one thing, however, that would make the trip far less disruptive - stay on Germany time.
---
Something that makes the World Cup Circuit so difficult is the time zone hopping. Within two months, athletes travel between four different time zones, including a 15 hour jump between the consecutive World Cups of Seoul and Salt Lake City. The last thing I needed was another adjustment from Germany to Canada.