Update #1 - February 22, 2023
Montreal - Victoria - Toronto - Munich
February 22, 2023
These were a busy few months. Let's catch you up with our year:
January 6, we drove to Montreal for a 3-day training trip
January 9, we flew to Victoria for a training camp with our coach
January 14, we got engaged!
January 25, we cancelled our flight to Germany
February 3, we got married!
February 4, we hosted an engagement/wedding/going away party at Climbers Rock
February 6, we drove back to Montreal for another week of training
February 11, we (almost) double-won a competition in Niagara, Canada
February 12, we flew to Munich, Germany
Phew! When this year began, the plan was to move to Germany for training, but a late-night conversation turned into an engagement, and an engagement turned into a city hall visit less than a month later!
We changed our flight to celebrate before we left, but the plan was always to get married after the World Cup Circuit in August. When we realized all the documents, translations, and appointments we would need to get to make that August wedding happen in Germany, we realized we were going to have to get married before we left - in a week.
Our engagement party turned into a wedding reception when we informed our guests that we got married the day prior! There was some shock but, moreover, excitement. It was the perfect send-off on our big move to Germany.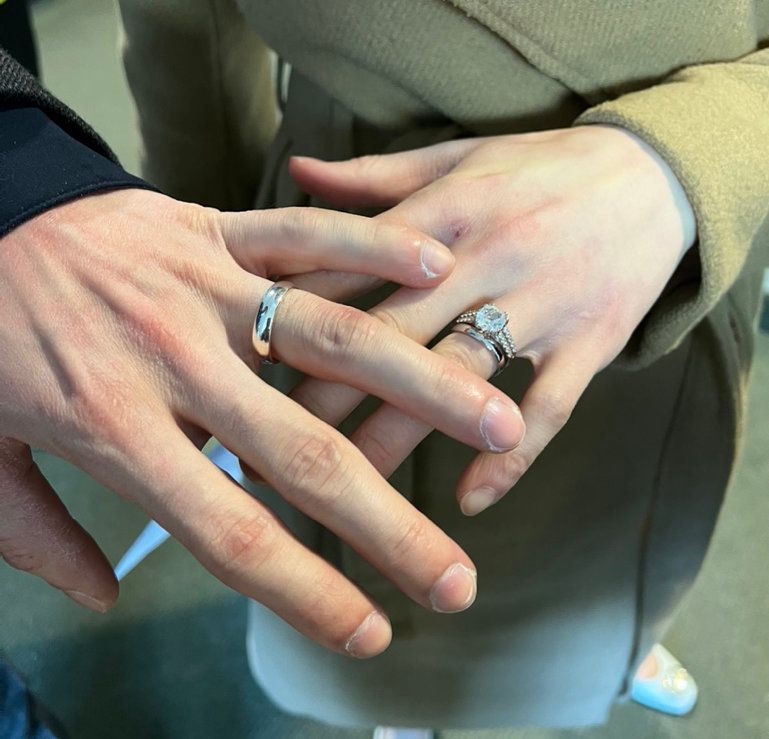 The wedding logistics shifted our schedule around, so we arrived in Germany in the middle of a training cycle.
The day after we landed, we hit the gym. It feels like we didn't have a moment to slow down and get things in order since we arrived. Days were filled with figuring out buses and trains, buying food, and getting acquainted with the gym.
Rest week starts soon, though. We can finally get a phone plan, buy a monthly bus passes, and settle in.
So, here we are! We're married, and we're living in Germany.