Open Goals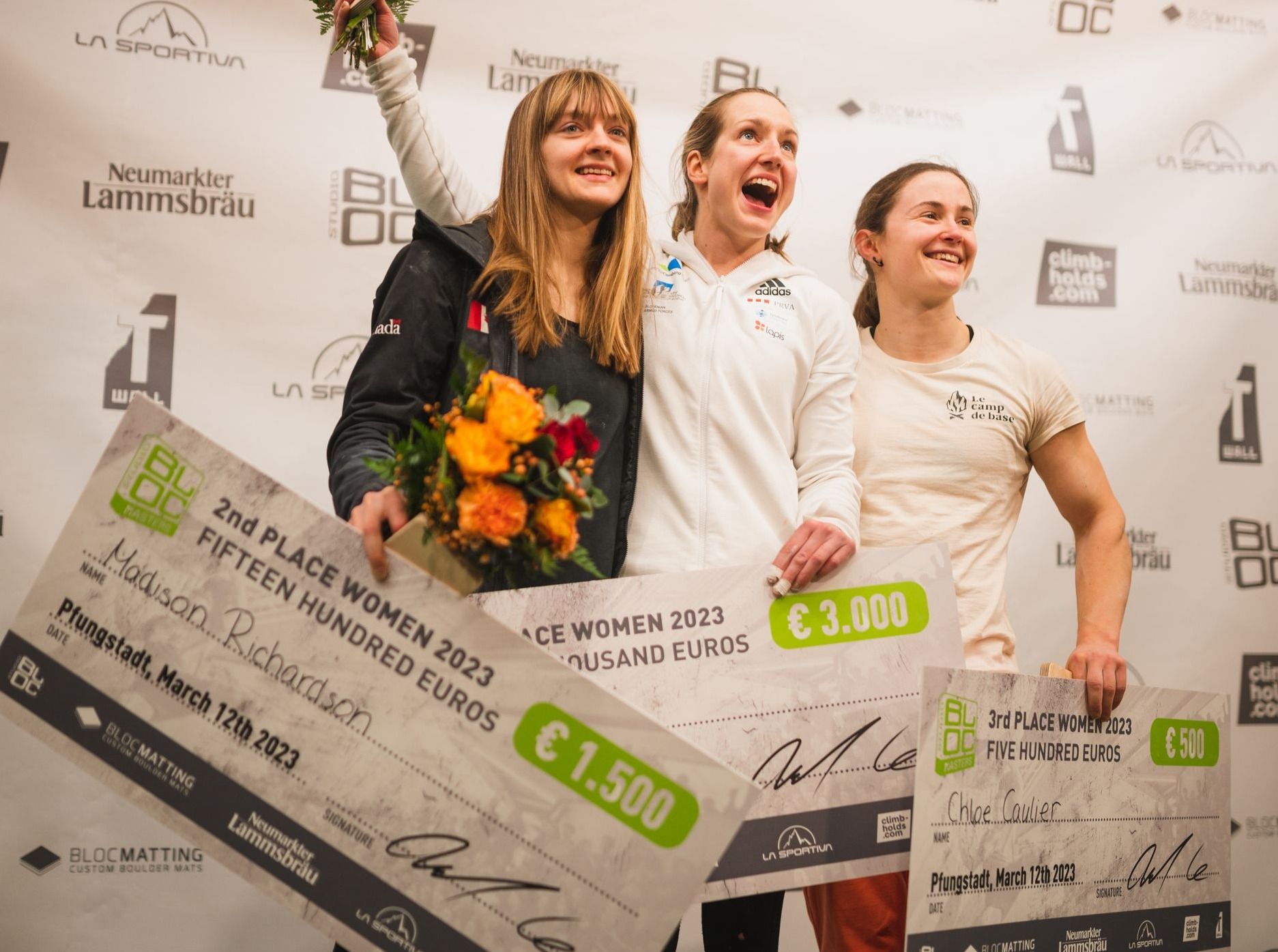 Zach and I are very goal-oriented people - most athletes are.
I'd like to take this opportunity to share these goals with you. I've never been a private person, and my goals are the most fundamental driving force of my motivation.
It only seems fit to share these with you:
My Goals
Write in the morning

Spend 30 minutes reading

Take a walk
Make an IFSC Boulder World Cup final in 2024

Make an IFSC Boulder World Cup podium

Make every semi-final in a Boulder World Cup season

Achieve the Guinness World Record - Heaviest Weighted Pullup (female) in 2024

Win Canadian Open Boulder Nationals 2023

Qualify for the 2028 Olympics
Build Richardsons Climbing Blog to 100 subscribers by the end of 2023

Publish a book by the end of 2024

Visit every country in Europe



---
Zach's Goals
Make my wife smile five times a day

Brush my teeth

See every training session to the end



Win Open Nationals in 2023

Become the top male athlete in the Canadian Boulder Ranking

Find success in international competitions

Make every final in the 2024 North American Cup Series



Build Richardsons Climbing YouTube to 1000 subscribers by the end of 2023

Find a shoe sponsor by the end of 2024



The coolest thing about setting goals is watching them evolve. Five years ago, my goals were much smaller but seemed just as far.
Once upon a time, I just wanted to do well at a climbing competition.
When that happened, I wanted to make the podium at Youth Provincials.
Fast forward a few years, and I hoped to make finals at Open Boulder Nationals.
Today, I have my sights on finals at the largest international events in the world.
The goalposts keep shifting, and the ambition grows. You watch distant fantasies slowly become realistic. Your perspective of what you're capable of shifts, and one day, hopefully, you step back and are humbled by how far you've come.