My Worst Nightmare: Separated in Tokyo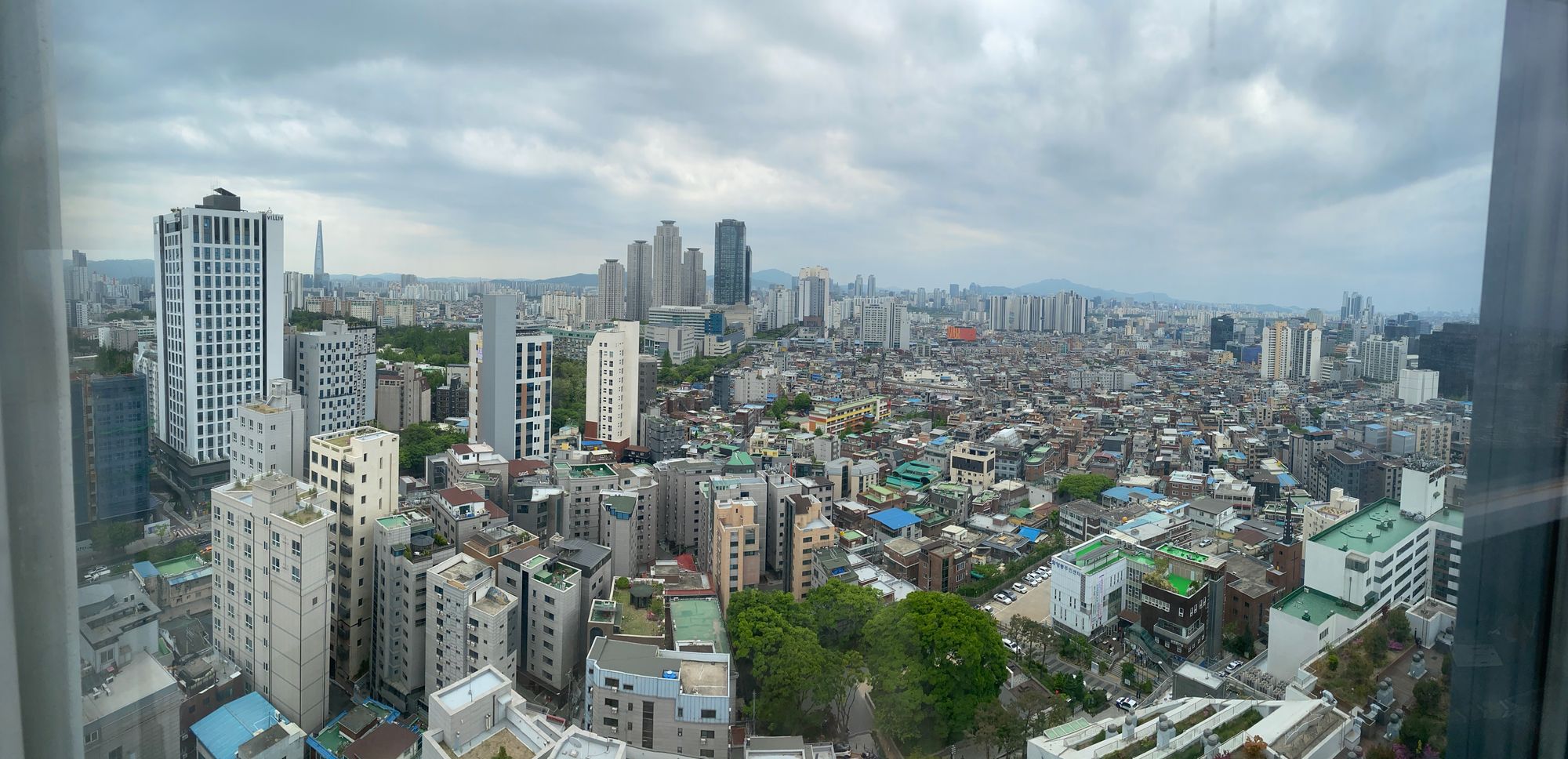 On Tuesday, our last full day in Japan before going to Korea, we decided to train at  a gym in Yokohama, one of the B-PUMP climbing gym locations. They open at 1:00 PM which is a little later than we're used to in Germany, so it's important that we show up around open to climb closer to when we're used to. I was the only one climbing this day, so Zach was just along for the ride. The gym was about an hour's train ride away from our Airbnb.
We checked in, paid, and I went to the changeroom to get ready. When I got out, Zach was standing by my bag with a stressed look on his face.
We were supposed to check out of our Airbnb at 10:00 AM today.
---
A few weeks ago, my mom and I were figuring out all the travel logistics for the upcoming season and the flight we booked from Tokyo to Seoul was off by one day. We needed a flight on Wednesday, April 26th, the rest day, but it was on Tuesday, the 25th. I asked her to change it and we moved on.
My guess is that Zach booked the Airbnb before the change was made, so as a result, we didn't have anywhere to sleep for one night, this night, because we were supposed to be in Korea already.
I had to climb, so Zach took the train back to our Airbnb alone to frantically pack everything up and clean the place. I'm a messy person, so the place was in something of a state of chaos. It would take a while for Zach to tidy up, especially by himself. After my climbing session, I looked for a hotel.
Our original plan was to take a train to the airport at 6:00 AM from our Airbnb on the 26thto catch our 11:30 AM flight. The airport is unfortunately an hour and a half from Tokyo. Because of this accomodation mistake, I figured we could take the train tonight to the airport and get a hotel nearby. I even found a hotel with a fitness facility so I could do my workout tonight.
I can't stress enough how stressful it is to find pull up bars in Asia. None of the climbing gyms have a workout area, most don't even have a hangboard. At our first Airbnb, I had to attach suitcases and backpacks full of plates, bowls, and detergent to my harness to do pull ups on an extra-secure beam near the clothes lines on the porch outside our bedroom. I will again take pull up bars in climbing gyms for granted.
The only problem in all of this was that we had to make the journey to the airport separately. It wouldn't make sense for me to take an hour-train ride back to the Airbnb in the opposite direction of the airport. So, Zach, with all of our luggage and no data plan and I, having let Zach worry about travel logistics the entire time we've been in Japan, ventured separately to the airport.
This shouldn't be too difficult.
The trip to the airport was divided into two parts - getting to the Tokyo Station and getting onto the Narita Express train at the Tokyo Station. From the gym, I took a bus to Yokohama Station where I found the train to Tokyo Station. In Japan, you use "Suica" Transport Cards on busses and trains, which you load with cash at train stations. You can use this card at stores too. You just tap it through the gate, get on your train, and tap off and it charges you for the distance you travelled. Zach loaded mine a few days ago so I had about $30 left to make the journey. No problem.
It was seamless getting to Tokyo, but I got hungry. I bought myself a sandwich at the station with my Suica and then went to get myself a ticket to Narita. Zach got us tickets for the Narita Express when we first came in from the airport, so I assumed I would need a ticket to get back there as well. Unfortunately, the sandwich screwed me over a little, and I didn't have enough money to pay for the ticket with my Suica, and I didn't have any cash on me. My credit card wasn't working either for some reason, and they didn't take tap. I was stuck.
I went and found an ATM at the station to try taking some cash out. My card got stuck in the machine and the screen instructed me to use the phone placed next to the ATM to call customer service. On top of the fact that the operator barely spoke English, she was really quiet - I had to plug my other ear to make out her words. Eventually, she remotely ejected my card and told me to try again. I hung up and went to a different machine because I was afraid this one was broken, and I really didn't want to talk on the phone again in the middle of a convenience store. Sure enough, the same thing happened at another machine. After another call with my best friend ATM customer service rep, I tried a credit card. It said the transaction was incompatible so I tried it again but selected some different options. Same result. Now I was starting to panic. Zach was always the one that took money out. I don't think I've every actually taken money out internationally before. I was at a loss.
Note: It was later revealed that my credit card was locked at the time. Whoops.
At this point I was out of options, so I went to the ticket office. The line is always really long, so I took off my backpack and started Googling how to take money out of ATMs in Japan. Part way through, I discovered that I could transfer my Suica to the virtual wallet on my phone. From there, I could load it directly from my bank account, without having to take out cash. Immediately, I added my card to the wallet and transferred $80 to it.
Yes! I'm a genius! Zach didn't even know you could do this, and he's been here four times!
Confident I knew what I was doing, I left the line that I invested a good 20 minutes in, and tapped my virtual Suica on the gate to let me pass through to section of the station I needed to go for the Narita Express.
By this point, between the ATM hopping and ticket office line, it was getting late. I was originally trying to catch the 6:03 PM train, but I would have to settle for the 7:03 PM now. They come every hour so I really needed to make this one if I wanted to do pull ups later today. The walk to the subway (where the train departed) was really long. Half an hour long. It was insane. I got to the train a minute before it left - literally a minute. All of the seats were reserved so I sat three cars forward in the wheelchair-accessible seating.
I got a text from Zach as soon as I got on the train - he said he was at the airport waiting and wondered where I was. We were supposed to arrive around the same time. I told him that I just got on the train, which meant another hour. This was when I also remembered that you needed a ticket for this train. I frantically created  an account on the Japan Rail site and tried to buy the ticket with my credit card. For reasons I didn't understand at the time, it didn't go through. I had to get Zach's credit card to finish the transaction. My heart rate was through the roof. I was sitting right by the door so if the ticketing person came to this car, not only would I not know he was coming ahead of time, but I would be ticketed first. I'd been on the train for 15 minutes now, so I needed that ticket.
Finally, the ticket purchase went through and an hour later, I met up with Zach in Narita after a good 6 hours. It was over.
By the time we got to the hotel, it was too late to do my workout so I pushed it to the next morning. We left for the airport a little after 9:00 AM and got to the check-in counters around 9:30 AM.
Just when I thought it was smooth sailing, my mom called me when we were in line. It turned out we never switched the flight date. We effectively missed our flight yesterday and didn't have one booked for today.
Very smooth.
But this isn't a story of how we didn't get to Korea, it's a story about how stressful it was to do so. Everything eventually worked out for us - we got a hotel, Zach packed up all of our stuff and didn't forget anything critical, I got myself to the airport, and we bit the bullet and bought ourselves new plane tickets to Korea right there at the counter. It was expensive and trying, but travelling can sometimes be just that.
---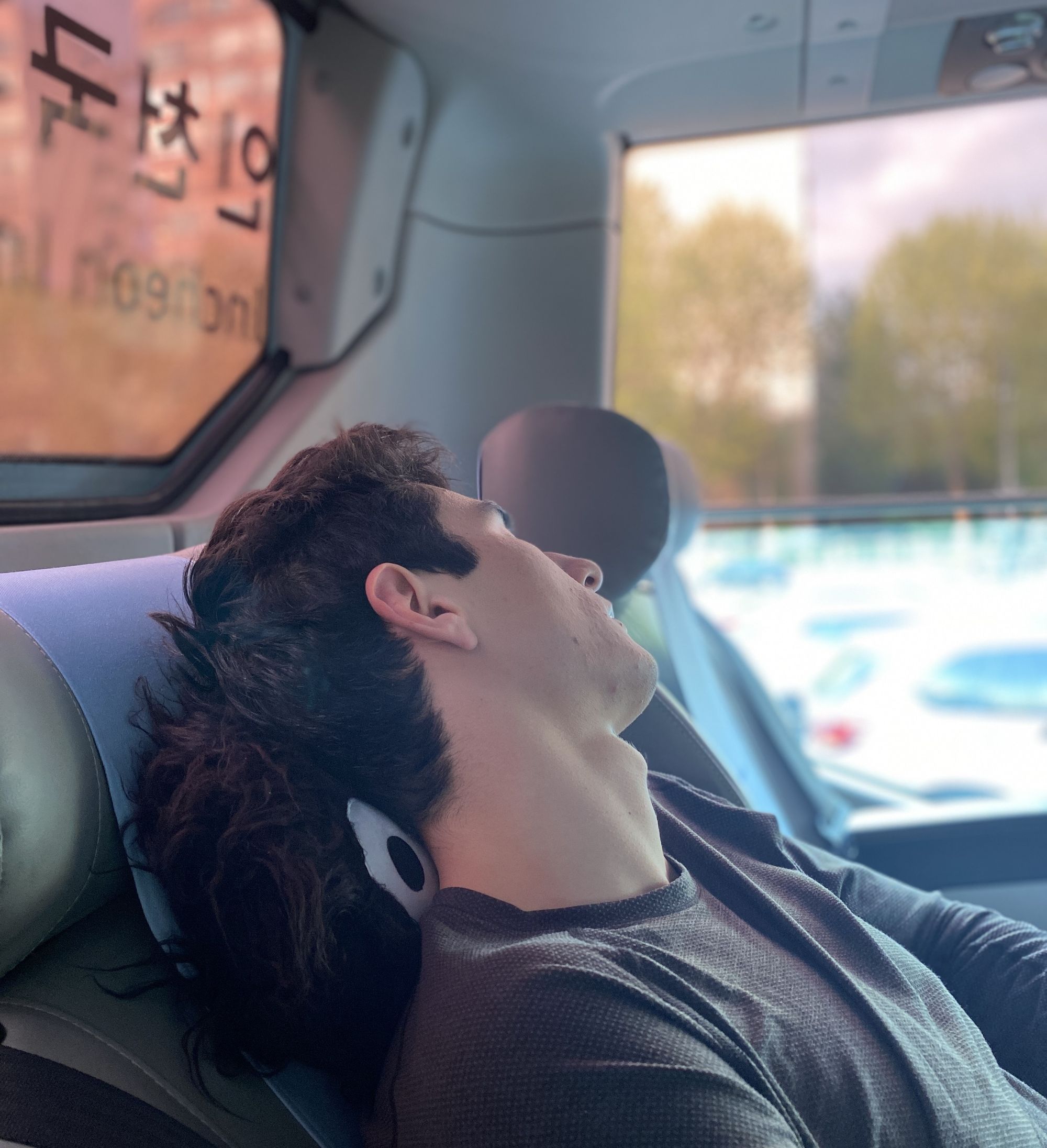 We made it to Korea by 3:00 PM that day and got to our accommodations (that began the day prior) around 5:00 PM. The next day was a training day, followed by a rest day, followed by the World Cup, which is tomorrow (or today depending on where in the world you are).
Our Korean leg is fast-and-furious compared to Japan. We're already on the time zone and we're leaving immediately after the World Cup finishes. All-in-all, we're spending 5 days here out of our total 16 days in Asia.
Korea is very similar to Japan, but probably more so to China. It's busy and loud, and there's very little English spoken - even less than Japan. There are a lot of American brands here, definitely more Dunkin' Donuts locations than I've seen in Canada. They love their Samsung and LG here too (unsurprising for Korean brands, I know). I don't think I've looked at a TV since being here that isn't one of the two brands. It's both of our first times here too, so it was a little overwhelming at first. We did discover the Korean version of Suica though, so we're basically good to go.
---
I have a 100% injury rate at the Korean World Cup. Last year, almost exactly 365 days ago, I sprained my ankle the day before my flight to Korea. Korea is my long-lost world cup. It marked the beginning of my long road of recovery and a difficult year of catch-up. I wanted to reclaim my season here in 2023, and competing in Korea means that I've already outdone 2022 Maddie. Every World Cup after and including Korea is high-score after high-score.
Asia put up a fight, though. I was walking around Tokyo the day after the Hachioji World Cup when I tweaked the tendon in my right ankle. I couldn't walk for two days and I was distraught. Luckily, this happened on the first of two rest days and they were enough to recover fully. For a second though, I thought I lost Korea and I was a wreck.
But I made it out of Japan intact and just needed to get through three more days. Unfortunately for someone with chronic foot injuries, the streets of Seoul are very uneven and there's construction in the building next to our Airbnb. I've tripped at least five times since being here and each time my heart skips a beat. I'm constantly on edge and as much fun as it is to explore crazy new cities around the World, I'm first and foremost here for World Cups and I can't sprain my ankle again. It might seem low risk to simply walk around for an hour or two, but that's exactly what we were doing in Tokyo when I put myself out for two days.
Think of fragile high-performance athletes, such as myself, like Formula One cars:  they're built for performance and not much else. They can't crash, not even a bump, or they're out of the game. You have to handle them with extreme care, but if all goes well - it's one of the fastest cars in the world.