I Slept With My Sister Last Night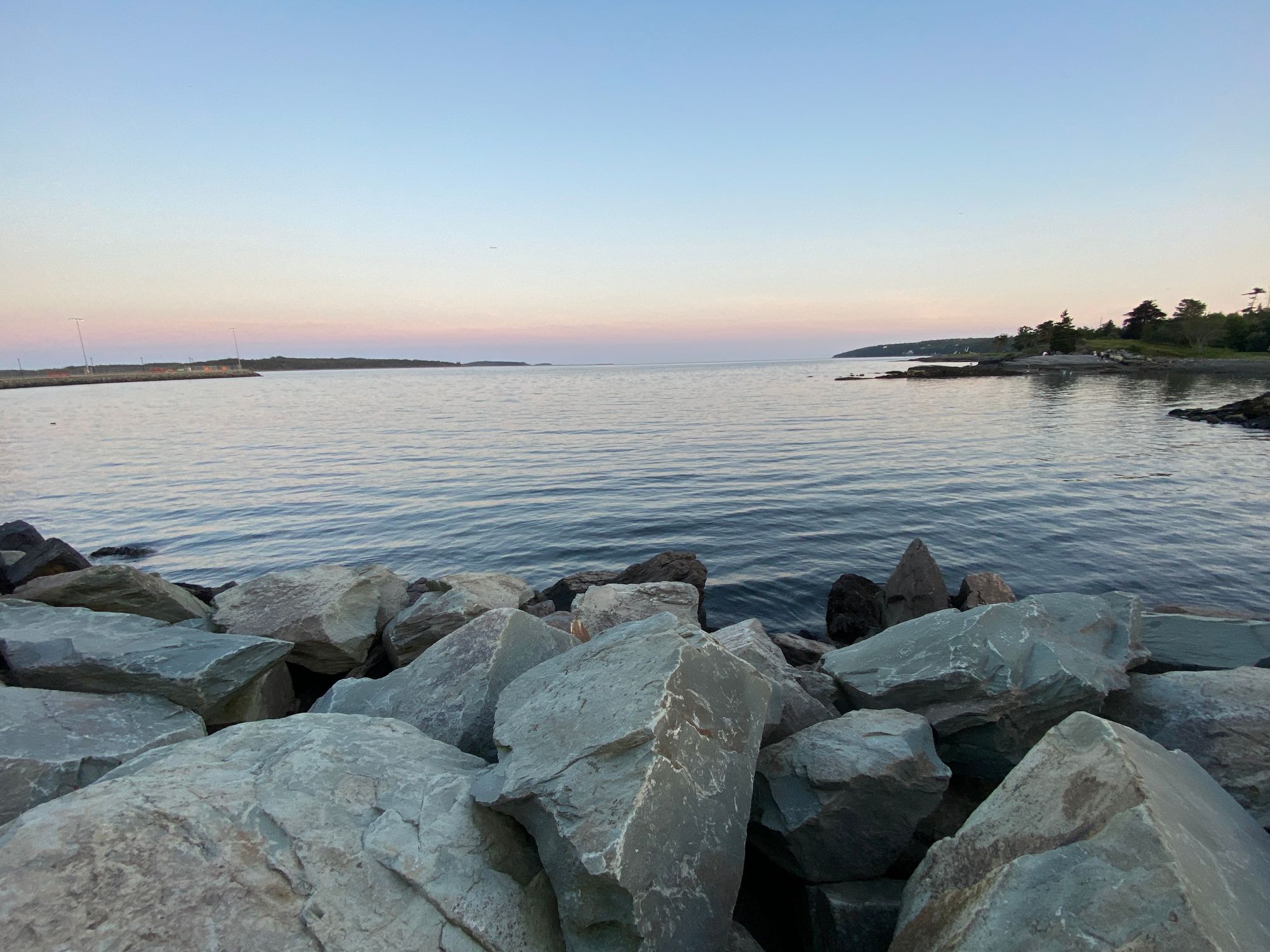 This week, Zach and I were in Canada! It's funny to say that as if it's just another country we're passing through, but it's true!
We spent six days in Montreal leading up to the Jackalope Festival competition, and then we drove South to settle at home in Burlington for about a week before we were due back to Europe. On the way down to Toronto, we stopped at Fan Expo Canada, AKA the happiest place on Earth.
Back in the mid-2010s, I would go to at least one Comic-Con a year. It was a tradition for me, and I'd always bring a group of friends to accompany me. Comic-Con is full of T-shirts, posters, comics, and artwork from every TV show, movie, and superhero you can imagine! I love seeing people dress up in costumes or cosplay, admiring the celebrity guests from a distance, and spending all my money on a nice haul of merchandise and art. Notable purchases I've made over the years include the reflective multi-colour hat from Back to the Future 2, a bar of soap from the movie Fight Club, and a beautiful artist-made poster of Superman, made with paint splashes.
After Comic-Con on the 27th and a day of rest on the 28th, Zach and I headed to Grand River Rocks Waterloo for a fun bouldering session. I started climbing at Grand River Rocks Kitchener in 2011, which sadly closed its doors while we were abroad. GRR Kitchener was an institution in the Waterloo Region, and I was so upset to hear that they were leaving the building. Luckily, they are rebuilding stronger than ever in a new location nearby, but the nostalgia of those concrete walls now lives in my memories alone.
At GRR Waterloo, Zach and I decided to have a fun session together. Zach watched me mess around for a month leading up to Jackalope, so it was the perfect opportunity for him to get his taste of it. I realized I was tapped out for the season early in the session. Jackalope took the last of my motivation for climbing. I planned to keep messing around until we left for Germany on September 5th, but I couldn't last. My performance wasn't there anymore; I was tired and long overdue for my 30 days of rest.
Following every season, I take 30 days off. This was the most significant change my coach, Libor, implemented into my training program when I started with him. My first rest month came after the 2021 World Championships. I didn't have many international events that year because of COVID, so I trained all year for the event and took my first extended block of time off. I was weary at first of taking so many weeks off and what it would do to my skin, muscles, and technique, but given the leaps and bounds I'd already made with him, I always came back to one truth: In Libor we trust.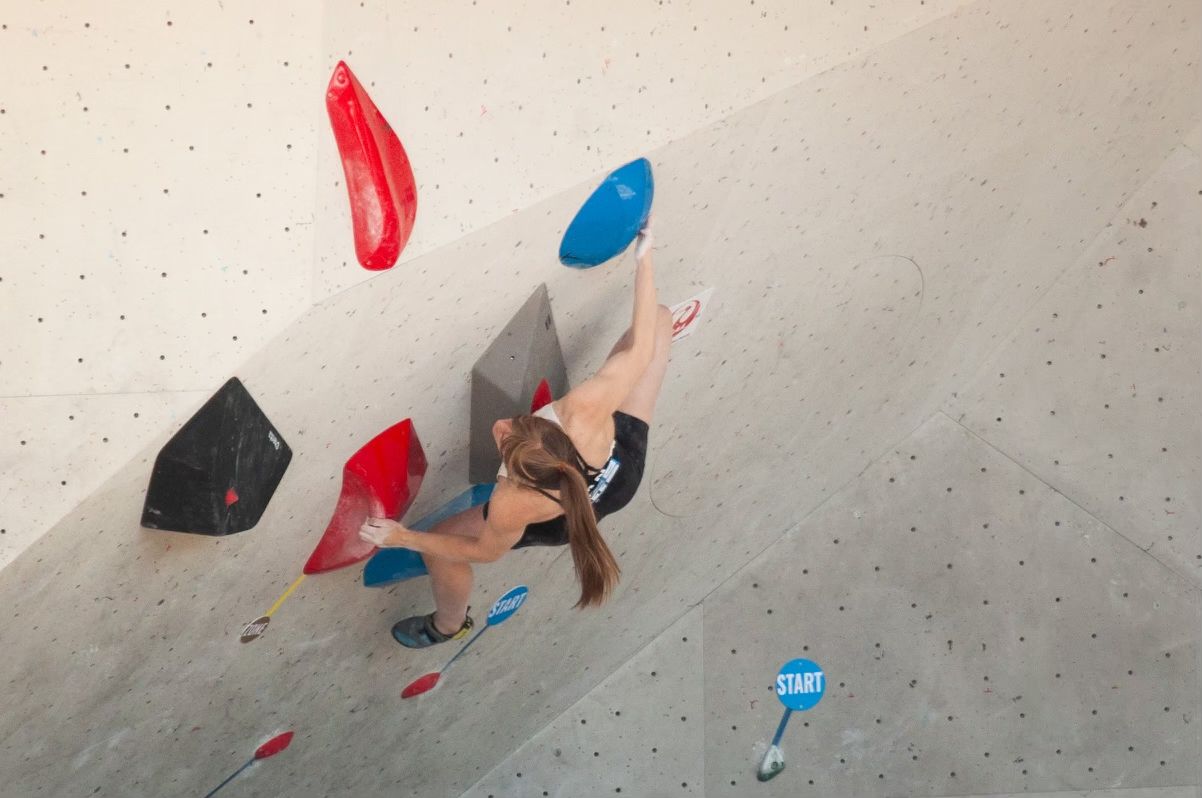 My second rest month was after the 2022 season, where I competed in three Boulder World Cups from April to June, then spent the summer with Zach, travelling and training in six countries, both indoor and on real rock for three lead World Cups later in the summer. I got injured right before the first Lead World Cup and only made it to the one in Indonesia, but I made leaps and bounds in lead that summer. I called a rest month after six months of World Cups.
This year, I did the full World Cup circuit plus a World Championship and the Jackalope event. The season spanned from April to August and knocked the life out of me. After Jackalope, I was waving the white flag for a mental and physical break from it all. A little distance and a lot of rest always does the trick, so my rest month will span from August 30th to September 29th or so.
With a full week in Canada ahead of us and no climbing on my schedule, I decided to fly to Nova Scotia for just one night and surprise my family, who were vacationing there for the weekend. My sister recently turned 30, so she, my mom, aunt, and grandmother flew out to shop, explore, and dine in Nova Scotia, the most populous maritime Province.
I've only been to four of thirteen provinces and territories in Canada: Ontario, Quebec, Alberta, and British Columbia. Travelling for leisure is still a new thing for me, so when I heard they were all in Nova Scotia for the weekend while I happened to be in Canada, I jumped at the chance to explore more of the motherland.
I didn't tell any of them I was coming, so they were stunned when I casually showed up at a mall in Halifax to meet them.
I arrived in Halifax around noon on September 3rd and spent the day with them sightseeing on the Harbour Hopper, walking up and down the docks, and enjoying fresh seafood at The Stolen Bicycle.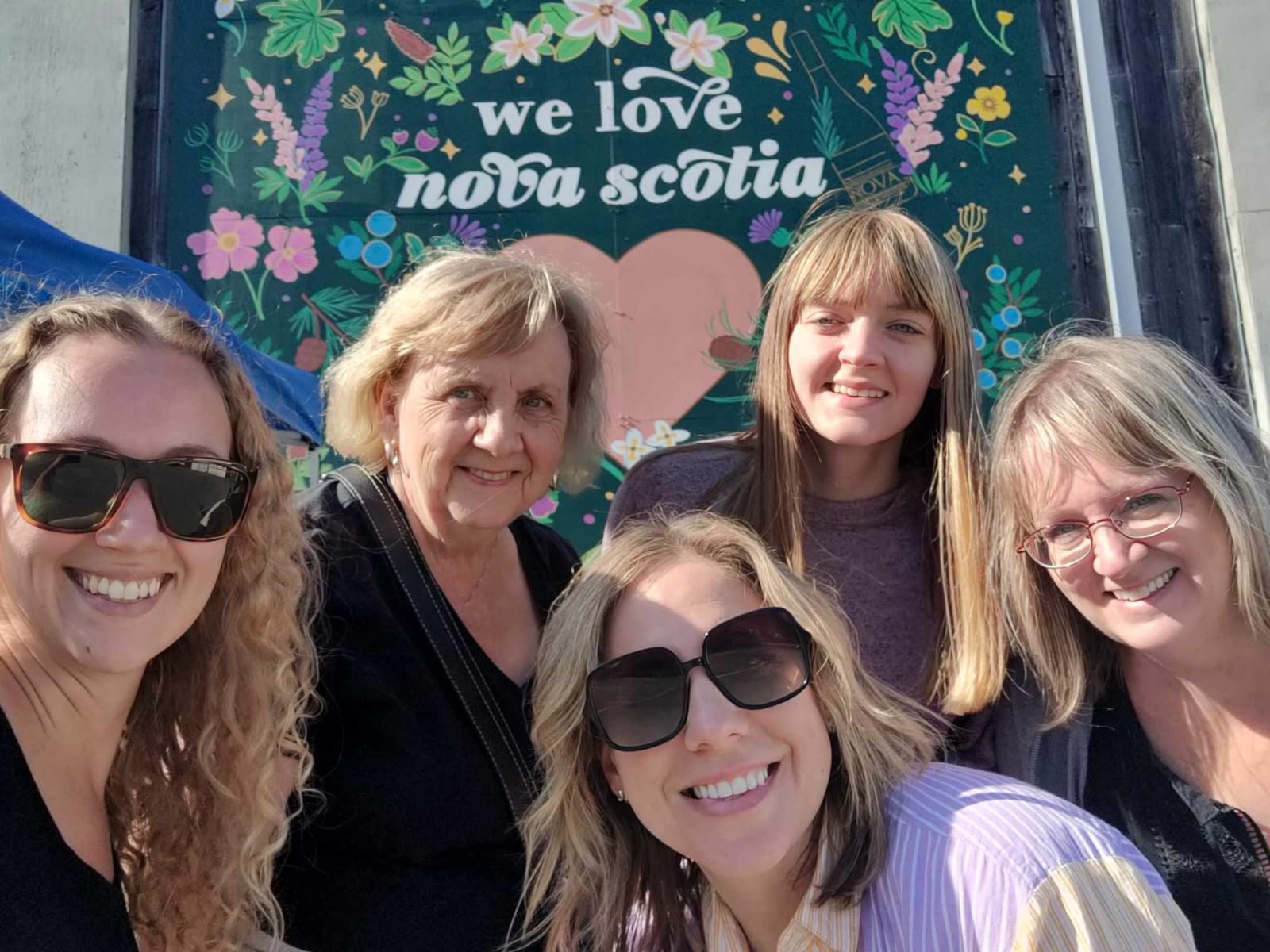 Since my arrival was a surprise, I didn't have a hotel room for myself and all available beds in their rooms were occupied. I had no option but to share a bed with my sister, Erin, which was quite fun. It was like a little slumber party. Our aunt, Jacqueline, slept in the other room on a pullout.
The next day, I slept in and missed the hotel breakfast by nine minutes. We had a lazy morning and chatted in the hotel lobby until at least 11 AM before we drove back to the docks to make our 1 PM reservation for brunch at Salt and Ash. After that, we piled into the car for a road trip and explored the small towns of Nova Scotia. We stumbled upon a block party in a little town called Wolfville, which turned out to be an Acadia University homecoming celebration. I got some free popcorn, my aunt grabbed a green drink from the cafe, and we pressed on through rural Nova Scotia before turning around to make our late flight home.
The trip was a great chance to hang out with some family that I haven't spent much time with over the past two years, properly celebrate my sister's milestone birthday, and check off one of Canada's major cities.

I flew home at 10:30 PM on September 4th, and our flight home to Frankfurt is scheduled for 9:25 PM on September 5th. That makes three days in a row of flights for me, which, given my history, is something I'm well equipped to handle. Canadian domestic flights are also so relaxing. There are no customs, you don't need a passport, and you can grab a Booster Juice before and after your flight. So choice!
While I was gone, Zach helped move his younger brother, Nate, out of the house as he starts college this week! He also went on a hike with the family and watched a bunch of movies. A nice breath of fresh air while the wife was out of town!
So that was our Canadian trip! Ahead of us is a month off for me and a solid block of Frankfurt training for Zach.