When We're Not Traveling, We're Traveling: Our 12 Day Western European Itinerary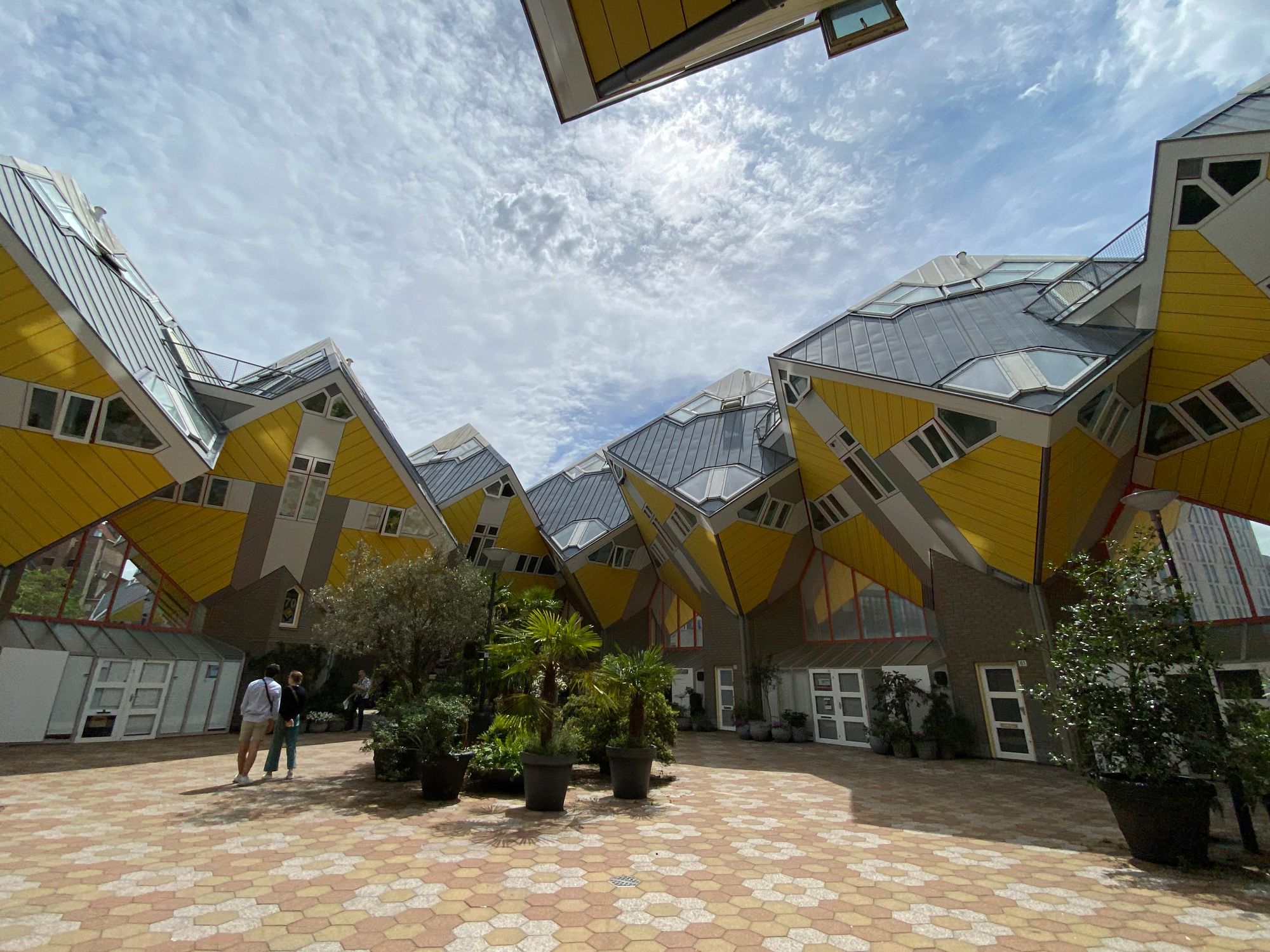 After the World Cup season ended, Zach and I travelled around Western Europe for two weeks. While it wasn't the most restful post-season rest, it was still a lot of time away from climbing, which we desperately needed.
Neither of us had been on a real "vacation" in years; I can only remember a trip to Florida when I was 10 or so, and a trip to Germany when I was 8. Zach and I have certainly travelled a lot, but it's typically on official climbing business, not leisure. With the season behind us and absolutely no desire to climb, we did it - we went on a true vacation.
I planned a twelve-day, four-country European tour through France, Luxembourg, Belgium, and The Netherlands. Our first stop was Metz, France. I chose Metz for the incredible Airbnb I found. It's common to find charming, cheap Airbnbs when you look outside of the major cities, so Metz was where we found the steal. There wasn't much sightseeing in Metz, we just ate croissants, went out for dinner, and watched movies. In hindsight, Metz was certainly the most uneventful leg of the trip, which isn't to say we didn't enjoy ourselves! In the grand scheme of our travels, we had definitely spent the least amount of time in France, so taking in the architecture and culture was exciting.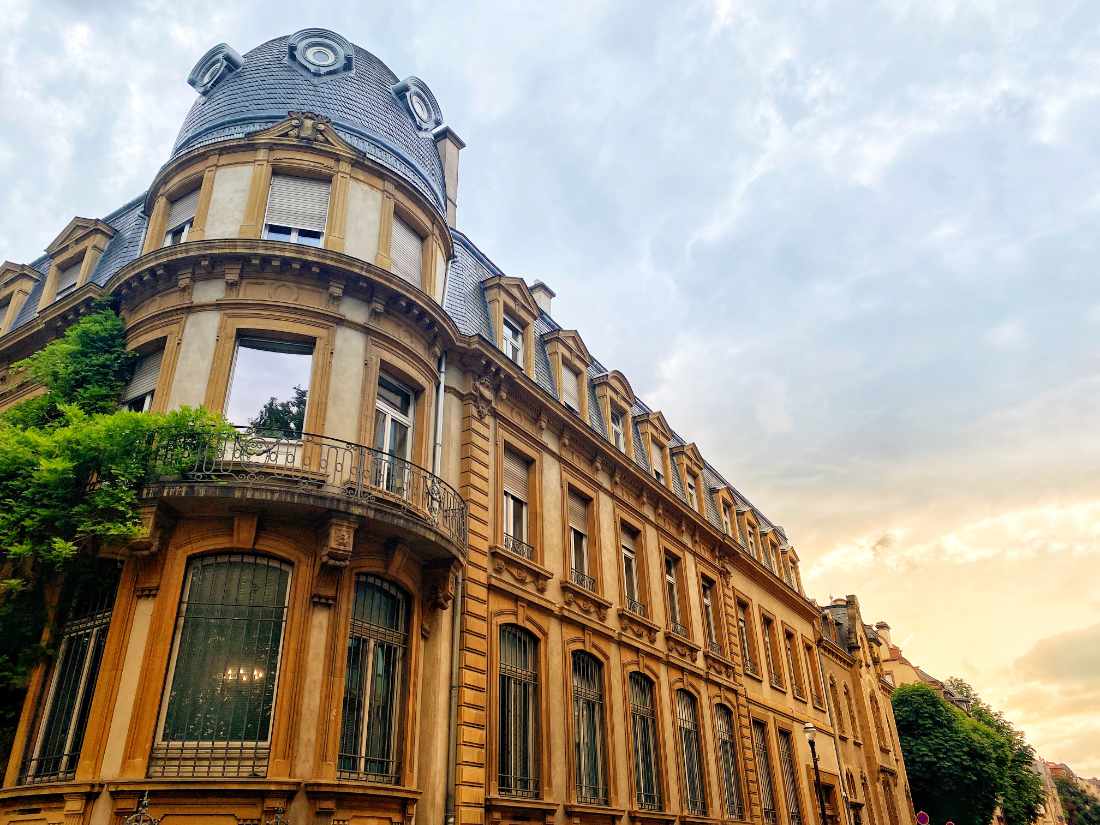 Next, we ventured to Luxembourg's capital. I wanted to go to Luxembourg because it was right there -  just an hour north of Metz. Neither of us had been to Luxembourg (the country), so we had no idea what to expect. Luxembourg is a small nation with a population of less than a million people, and yet it's a major state for European Union governance. It was intriguing.
After a quiet week in France, we put the pedal to the metal with tourism. We only had two nights in Luxembourg, so it was essentially a stop on the way to our next location. We arrived at the Luxembourg station in the morning and took a tram from the to the downtown core.
💡
Public transportation in Luxembourg is completely free!
We fell in love with Luxembourg almost immediately. It was so lively, so clean, and so beautiful. The restaurants looked like they were in competition with one another over who had the best atmosphere. We ate out for every meal in Luxembourg simply because we wanted to visit as many beautiful restaurants as possible. Luxembourg has a great variety of European foods, with an emphasis on Italian and French. We ended up eating Greek, Mexican, French, Thai, Japanese, and Italian, and there wasn't a single disappointing meal.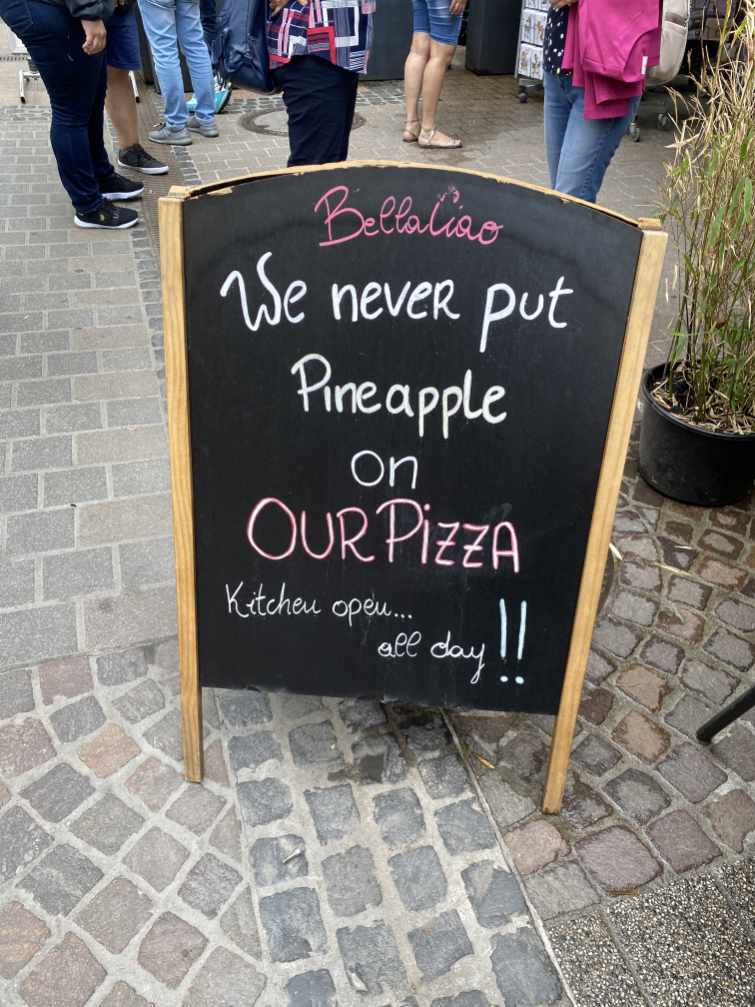 Our Airbnb was situated at the bottom of a hill, which was the only less-than-ideal part of the trip. The hill was a trade-off, though, because Luxembourg's famous Alzette Valley puts the nail in the coffin in the competition for my favourite city in Europe. We simply couldn't stop staring at the beautiful town surrounded by rivers, trees, and mountains. It's often referred to as the "Grand Canyon of Europe". There are dozens of angles to look out at the valley, including an incredible 71-foot glass elevator that connects to a glass lookout hallway, which is completely free and open nearly 24 hours a day.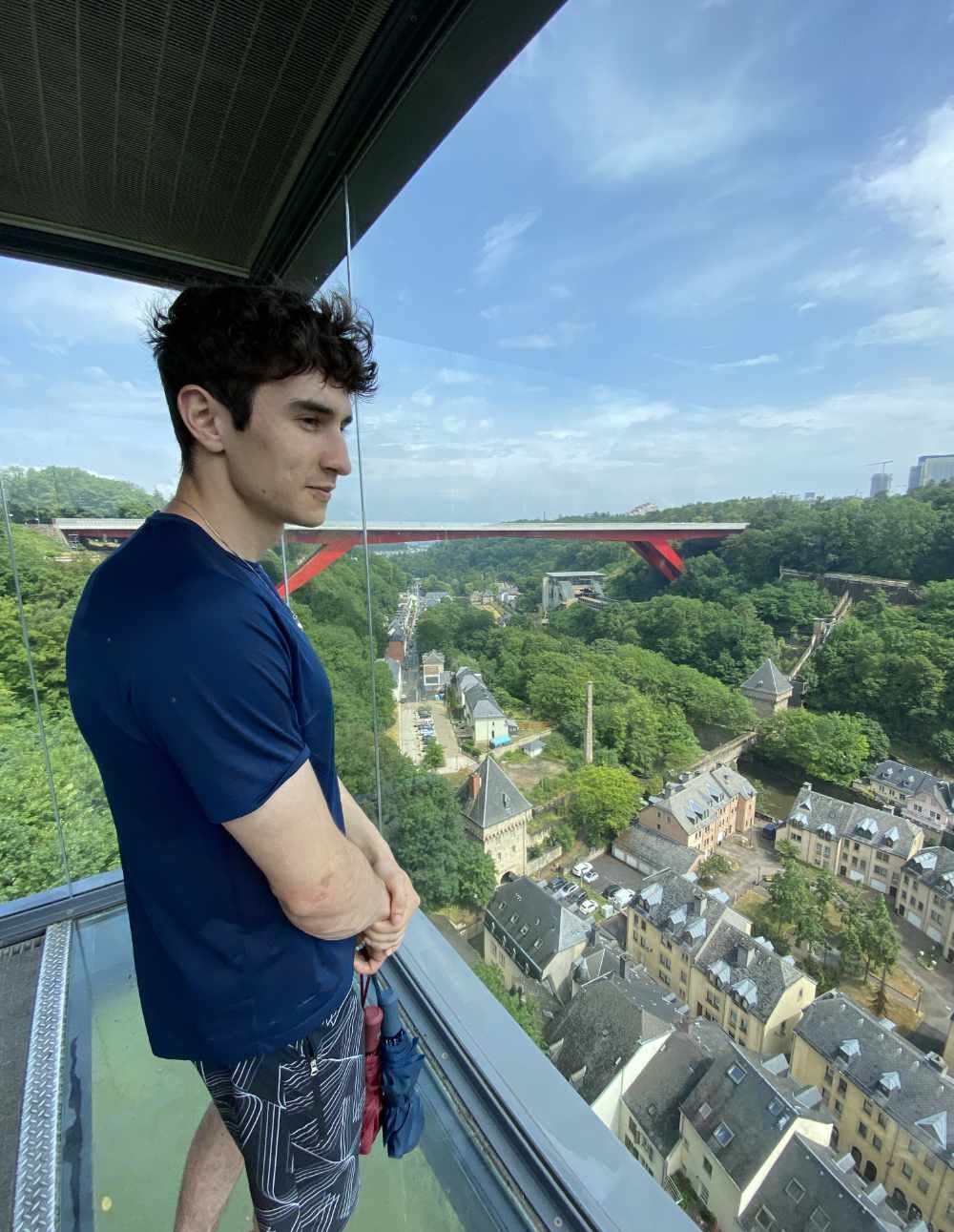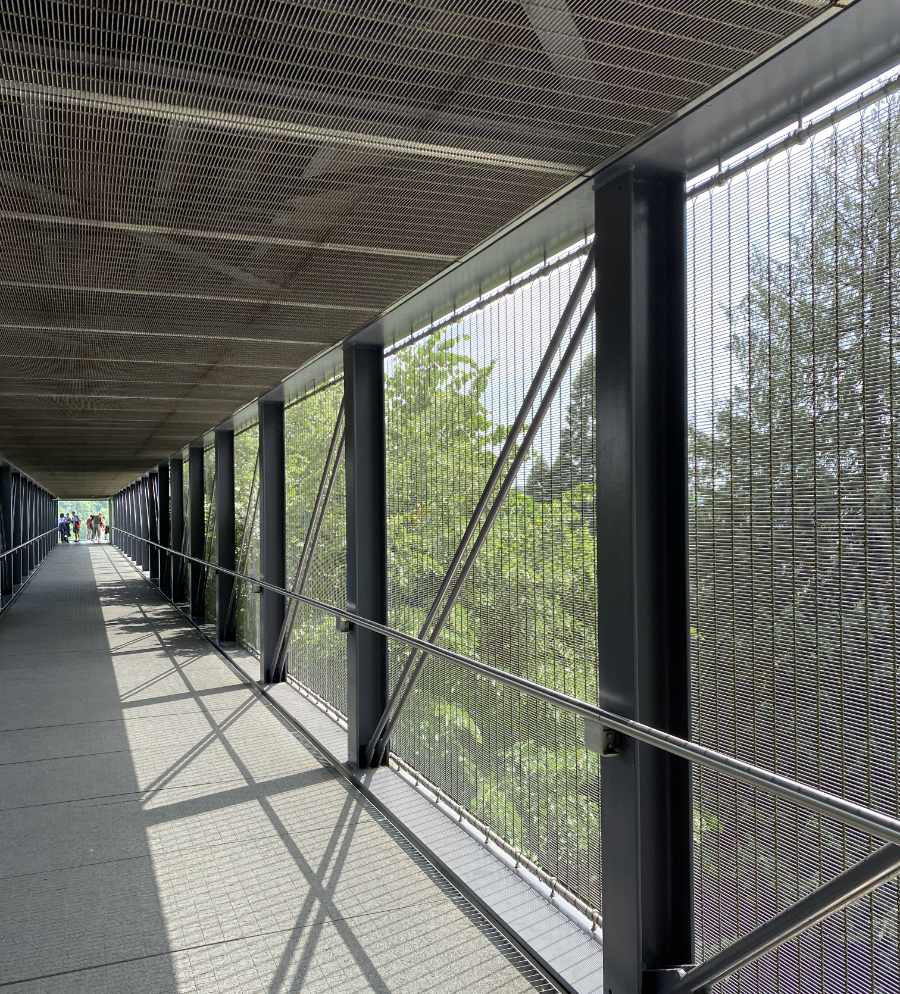 We happened to be in Luxembourg during their national holiday on June 23rd. It actually celebrates the Grand Duke of Luxembourg's birthday. His palace is situated in the middle of the city across the street from the Chocolate House, a house we frequented. On the eve of the holiday, Luxembourg erupted in celebration with live orchestras, DJs, street food, and fireworks. I heard that the Duke was in town too, but we couldn't pinpoint his exact location. We spent a few hours in the downtown center celebrating with the Luxembourgians before retiring for the night.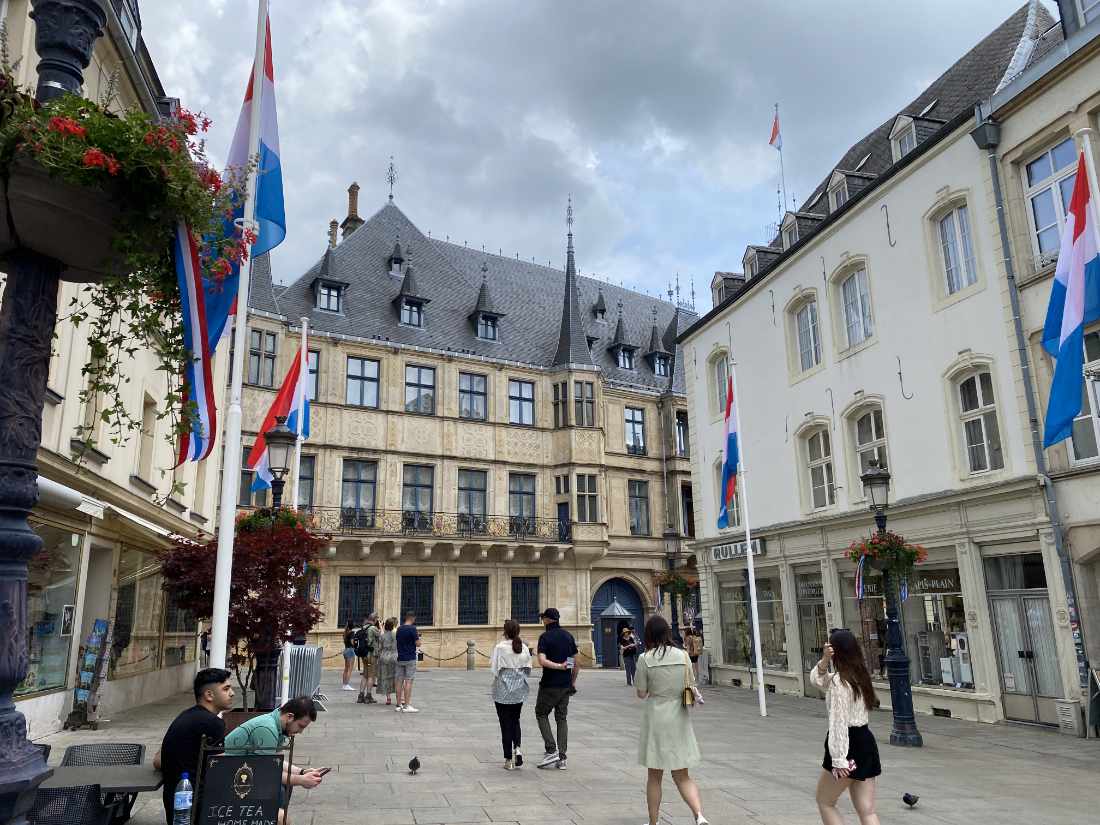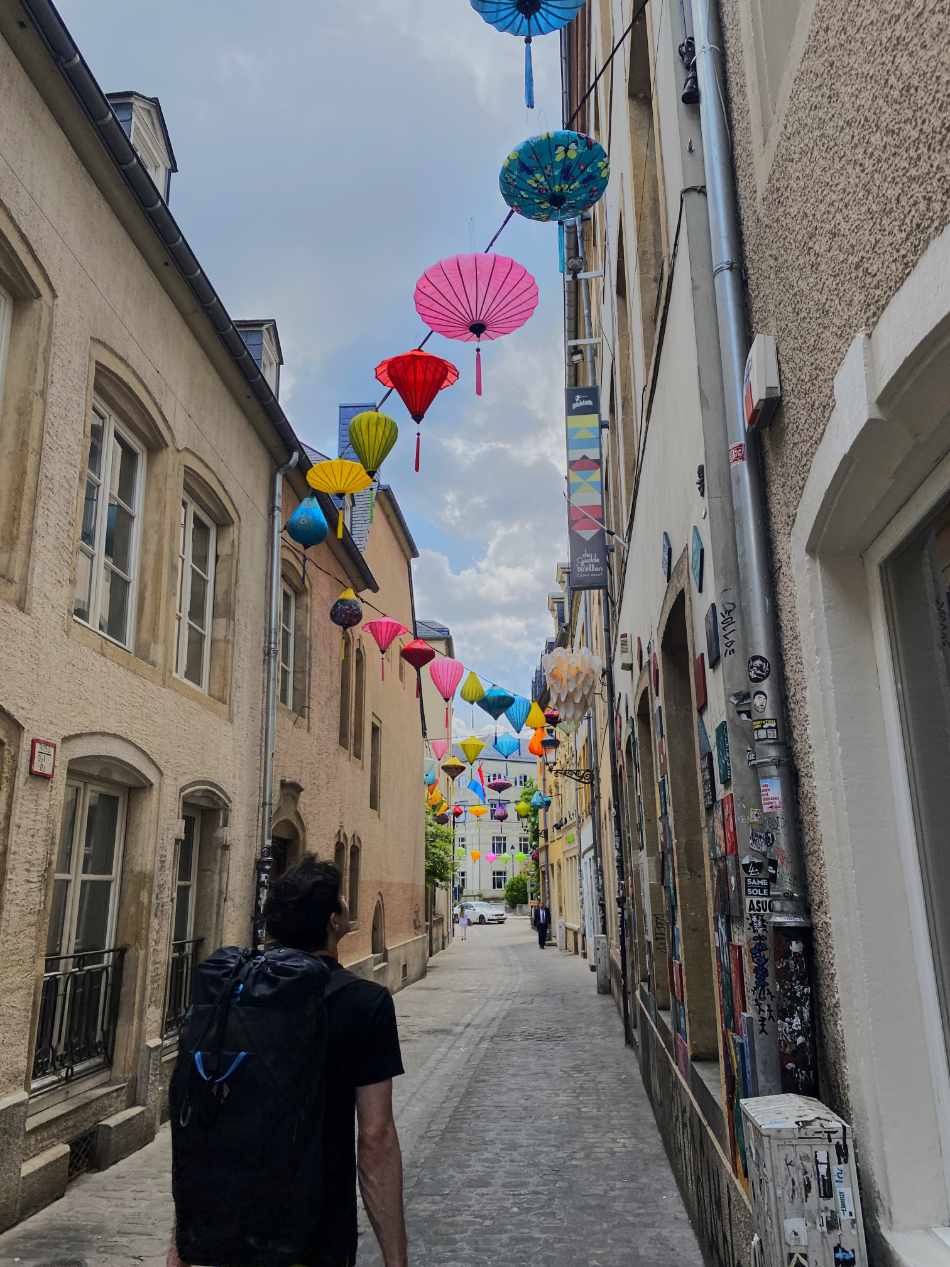 We rescheduled our train to Brussels, Belgium for later in the evening on the 23rd so we could spend more time in Luxembourg. I wish we could have spent the rest of our time there. It was such a pleasant place to be, and we didn't think anything could top it.
But Brussels was going to try! Neither of us had been to Belgium, but we'd of course heard the legends of their waffles and chocolate. I wasn't expecting my life to change with Belgium waffles. I'm a big fan of waffles and pancakes, and I've had quite a few very delicious ones in my day.
Not only do they have hands-down the best waffles in the world, but I think they were the best-tasting food I've ever had the pleasure of eating. It doesn't even matter where you get them from, be it the grocery store or a waffle café; they're all in their own league - my life was changed. I would even say that the grocery store ones are the best. They're so gooey, doughy, sweet, and crunchy at the same time. Mark my words, one of these days, Zach and I are going to take a day trip to Belgium on a Tuesday morning to have a waffle breakfast in Belgium.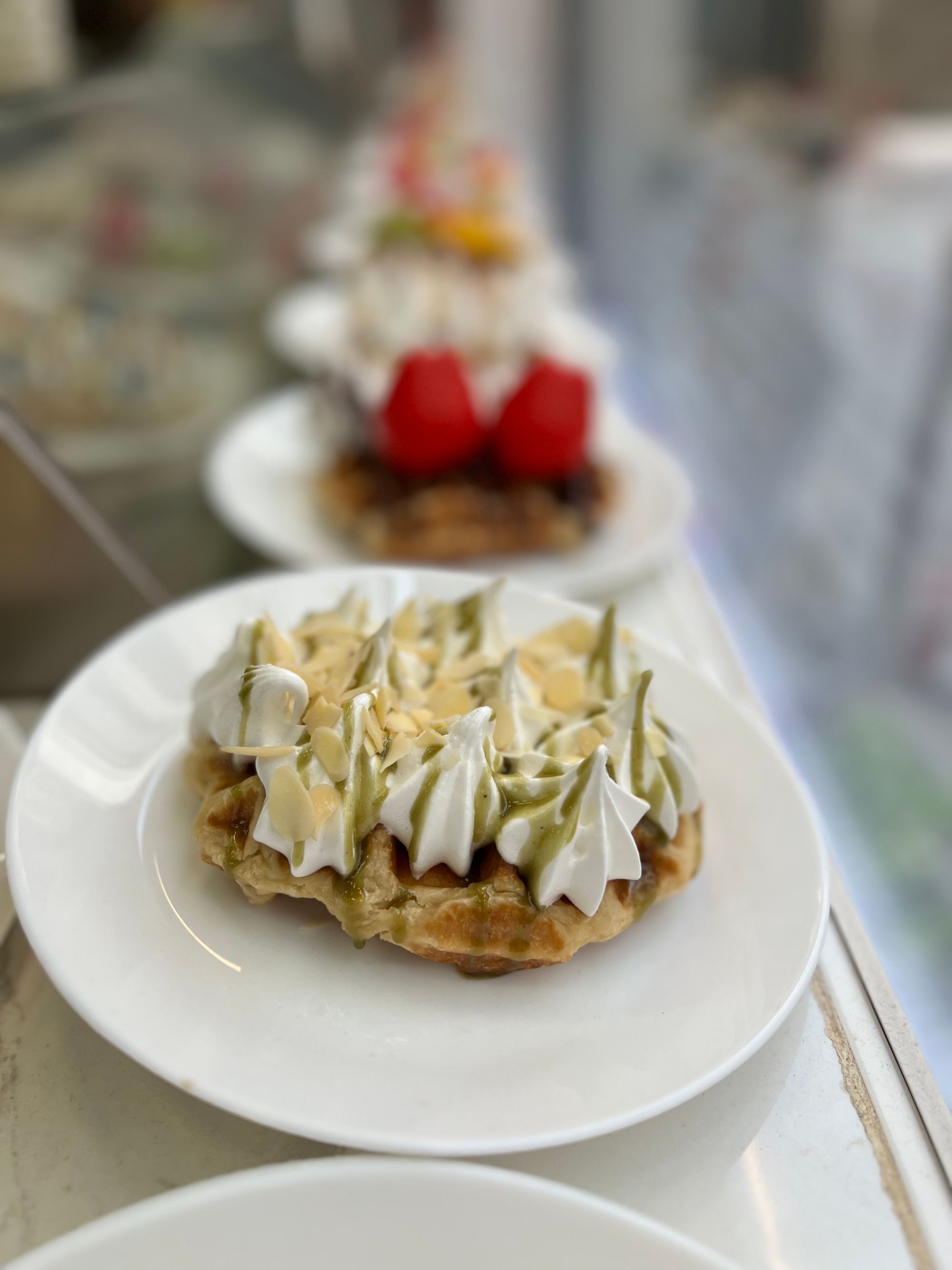 It's worth the trip.
Brussels itself is an incredible city. After Luxembourg, we were on a tourism spree around Europe, literally. On our way to the Atomium, a giant atom-shaped landmark in Brussels, we spotted a sign pointing us to "Mini-Europe". The name intrigued us, so we followed the sign. Was it an amusement park? A museum? A public park? When we approached the entrance, my wildest dreams came true - it was a park of miniature monuments and buildings from around Europe! We paid our admission and spent over an hour visiting nearly every country in Europe on a much smaller scale. It was crazy to see some of the spots we'd been to in tiny form and how many more amazing places we still have to visit!