A Three-Course Food Itinerary in France
Three amazing restaurants in one day in Metz, France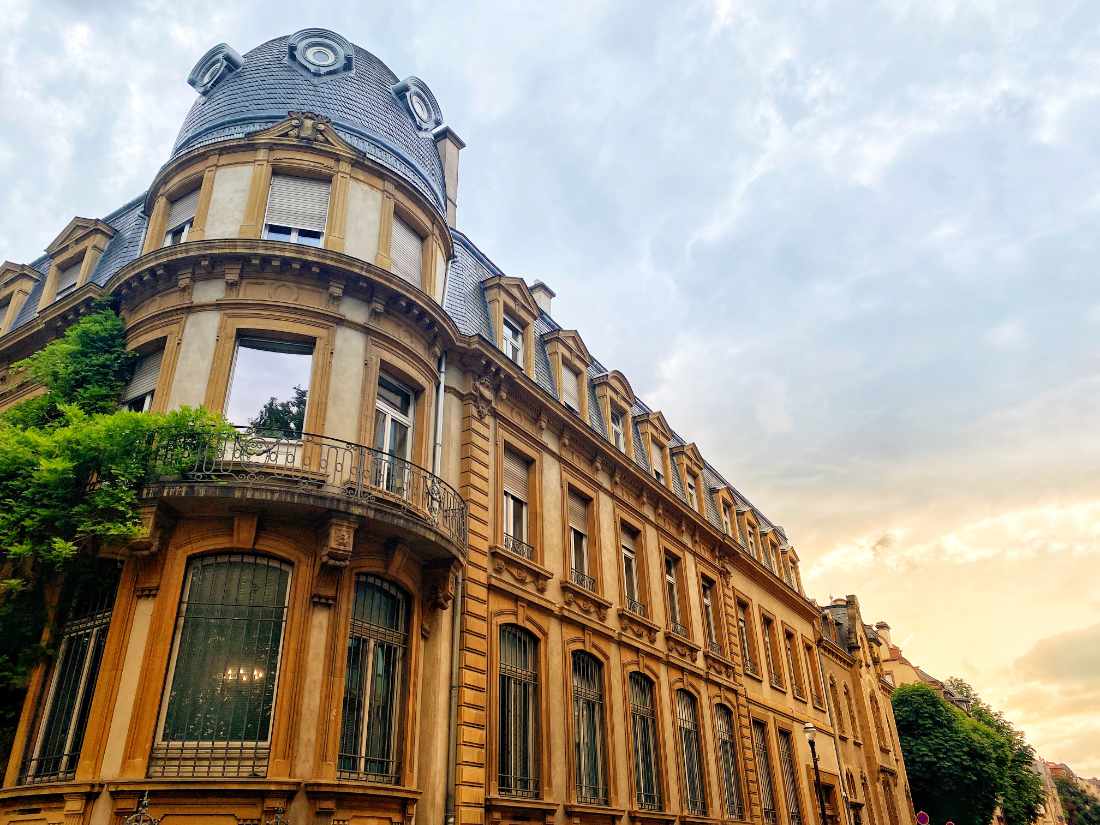 France is a beautiful country. Neither Zach nor I have ever competed in France, so both times we've been to France have been elective. The first time we spent time in France was in the summer of 2022.
Paris was a stop on a three-month European tour we took for training at the recommendation of my coach. At the end of our week there, we drove down to Belfort to see the English rock band Muse live in concert.
The whole French leg was fast and furious, and I can barely recall a lot of it. I remember stumbling onto a street market one morning, cooking fresh fish in our Airbnb, visiting the Eiffel Tower of course, and scrambling to purchase a crazy-expensive rental car to get to the Muse concert when I realized the venue was nearly six hours away from Paris, not one.
This time in France was going to be much different for us, though. We didn't have to train. Muse wasn't in town. We didn't have a single item on our to-do list.
We didn't actually plan on going to France in the first place. After the World Cup season ended on June 14, I had two weeks off until World Championships training began, so I wanted to go somewhere new in Europe. Zach told me we could spend a week anywhere I wanted, as long as we didn't have to fly there from Frankfurt.
I selected our location based on where the coolest Airbnbs happened to be. I found a lot of epic apartments, houses, cubes, and treehouses, but I had to narrow it down. My shortlist consisted of three places, two of which were in Germany. In the end, I really liked the sound of France, so I went with Metz!
This place in Metz was listed in the design category on Airbnb, so it was really well-decorated. It had an elegant wood-white-gold color scheme, and being the top floor, the ceilings were slanted, and each window had a great view of the city. It was a two-bedroom with three TVs, a washing machine, and a dishwasher. Even more, it was less than 100 Euros per night!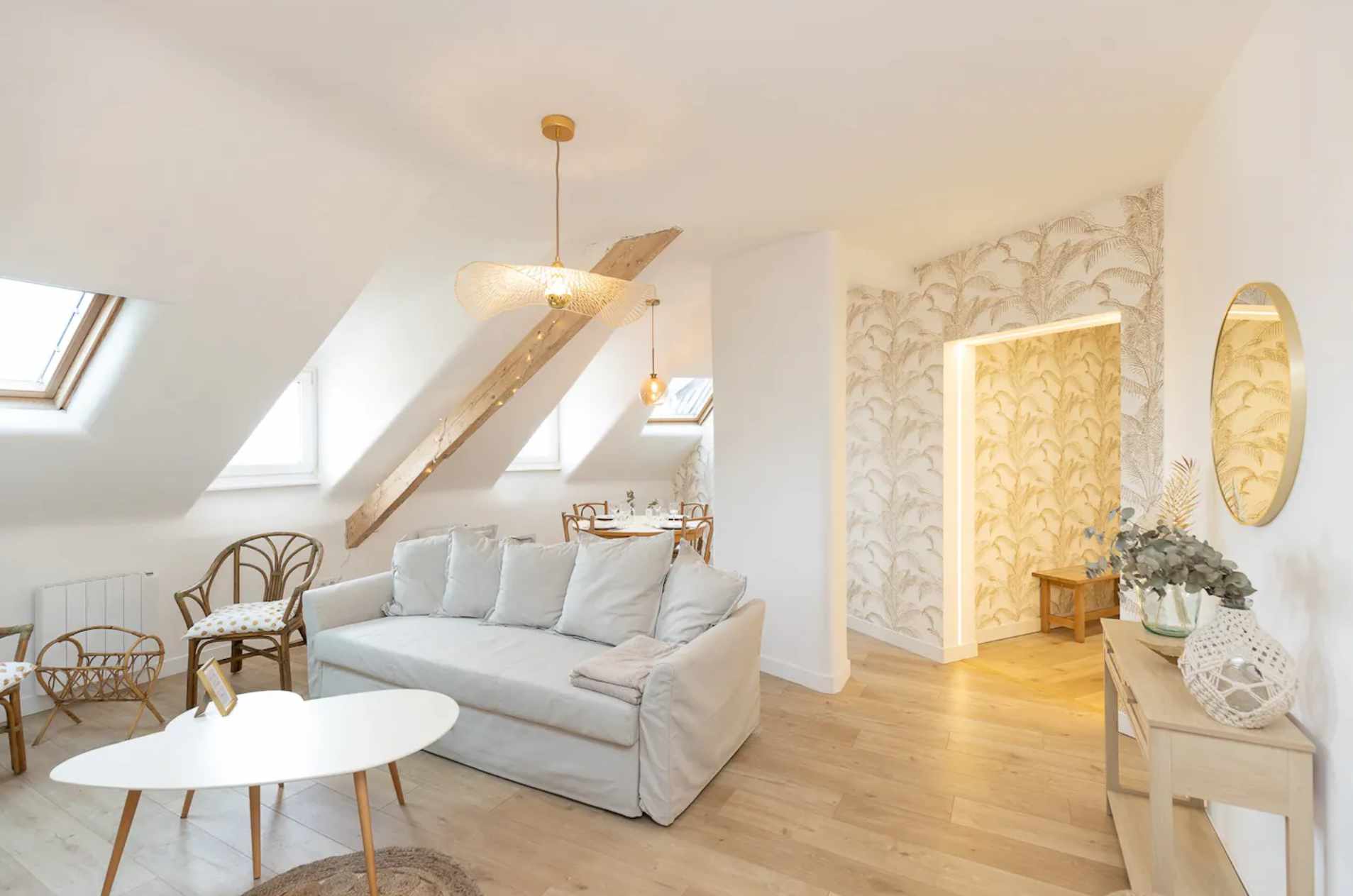 Metz is a mid-sized city with a calm atmosphere. It has a great shopping center with an outdoor food court and an epic art museum across the street. The city's size and vibe actually reminded me a lot of our hometown in Burlington, Canada. Metz has a good ratio of new and old, with a classic French spin on European architecture. The French have a captivating attention to detail in their sculptures and go the extra mile with floral embellishments and decorative designs in their buildings and balconies.
Metz also isn't overtly touristic, which was great. You could really step into the life of a French citizen while still exploring the culture through restaurants, shops, architecture, and city design.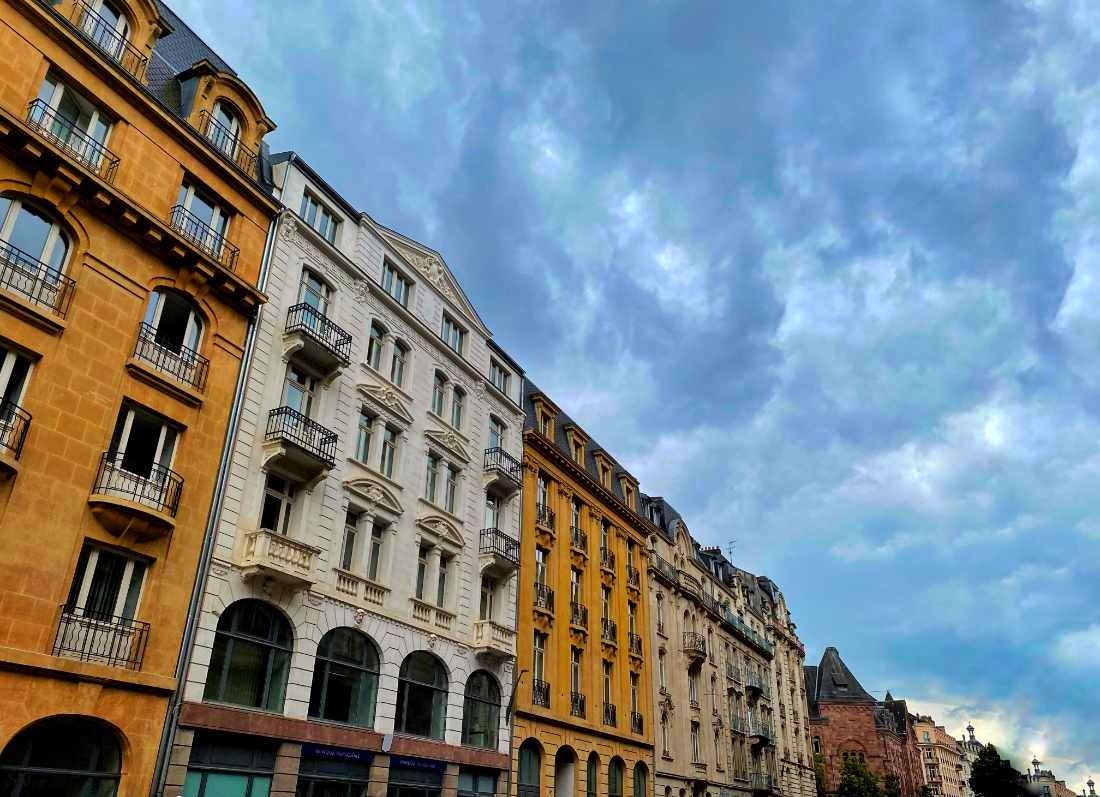 Breakfast: La Boulangerie
In general, Europe hates breakfast. In North America, it's no problem to find a cozy breakfast restaurant that opens nice and early and serves a full meal with eggs and bacon. In Europe, you're typically confined to bread and coffee for breakfast, AKA a continental breakfast. It's hardly a balanced meal, but I will say that Europeans sure do bread justice.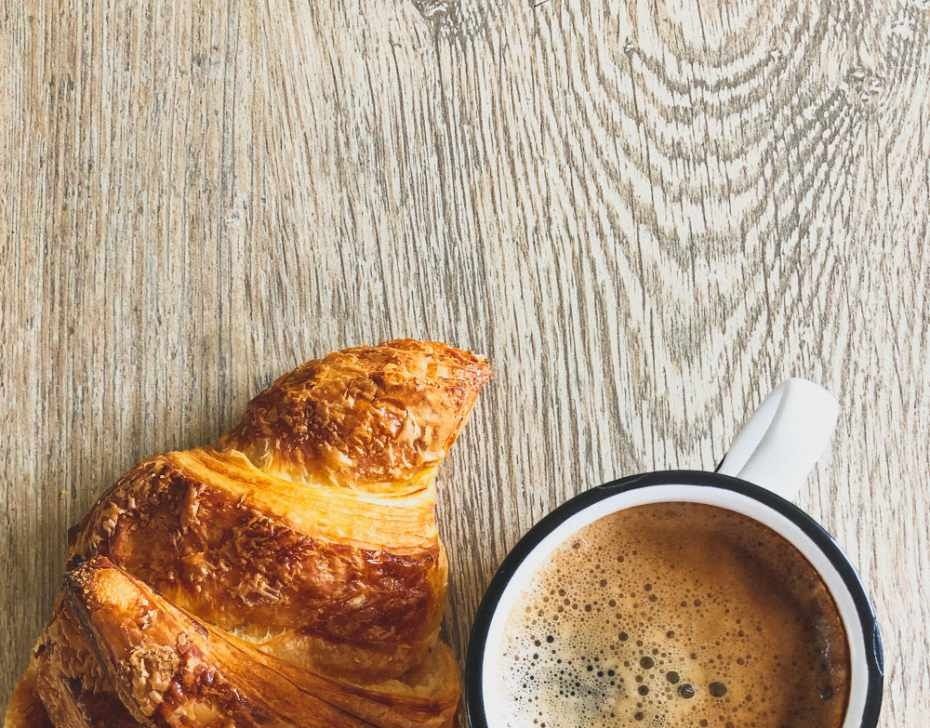 North American-style breakfast restaurants nevertheless exist in Europe; they're just hard to come by, especially in France. Zach and I couldn't find a suitable place to eat in Metz, so we defaulted to a bakery for our breakfast date. We didn't want to go far, so our first hurdle was finding a place open before ten in the area. Europe hates breakfast, remember?
To our surprise, there was a bakery open just a few steps down the street from our building. I remember walking by this bakery a few times during our stay, but it was always closed. A lot of restaurants in France close on Sundays and Mondays, and we arrived on Saturday. On a Tuesday, though, there's no reason to be closed.
At the bakery La Boulangerie, our breakfast date included a croissant and cappuccino. It was very French and definitely the best croissant I had the entire time we were in France. I "split" the croissant with Zach on the way back up to the room, and Zach supplemented his meal with some bread we bought from the grocery store.
I whipped up a mixture of cream cheese and cookie butter, which is our new favorite substance on Earth. He used it on his bread, and I enjoyed what was left in the bowl.
Lunch: Coconut Dessert Lounge
When in France, right?
It wasn't our intention to get crêpes at lunchtime, we would have loved to get them as soon as we woke up! But like I said, Europe hates breakfast. Our restaurant of choice was Coconut Dessert Lounge.
Coconut caught our eyes when we visited the shopping mall a few days prior. It's situated right across the street. It had a gelato section near the front and jungle decorations throughout, complete with swings to sit on in the middle. We walked closer to see the ice cream selection when a waiter brought out an outrageous plate of pancakes covered in some sort of caramel or cookie butter glaze, followed by some of the prettiest waffles I've ever laid eyes on, covered in fruit, a heavenly white glaze, and ice cream.
Back at home, I took a closer look at their menu online, and boy. This place knows how to show a crêpe a good time. It's like they turned every major chocolate bar into a flavour of crêpe, pancake, waffle, cookie, or milkshake. Snickers, M&Ms, Twix, Mars, Skittles, Oreo, Biscoff, Kinder, Bounty, Ferrero Rocher... I could really keep going!
They opened at 2 PM of course, so we had to wait in anticipation all day, doing our best to save an especially large amount of room for potentially the greatest crêpes that would ever grace our presence.
Zach and I arrived at Coconut right at open. I was 90% sure I wanted the Kinder crêpes, but their impressive menu made it hard to make a concrete decision, so I looked through it all anyway since we only had one shot. In the end, Zach got Ferrero crêpes and I got white chocolate Kinder Bueno.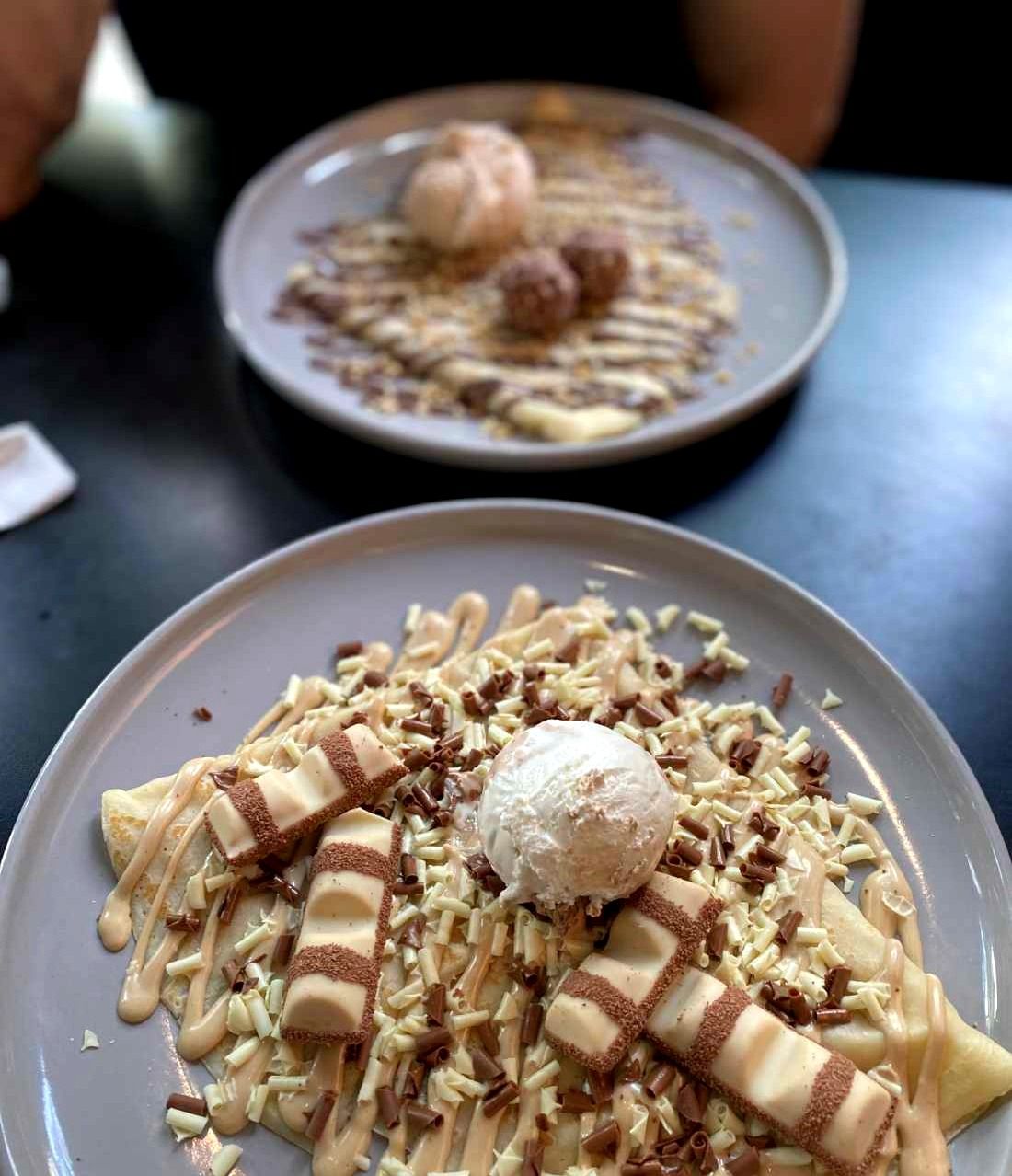 They.
Were.
Amazing.