23 Day Trips from Frankfurt by Train
Discover 23 amazing cities that are less than four hours from the Frankfurt Main Station!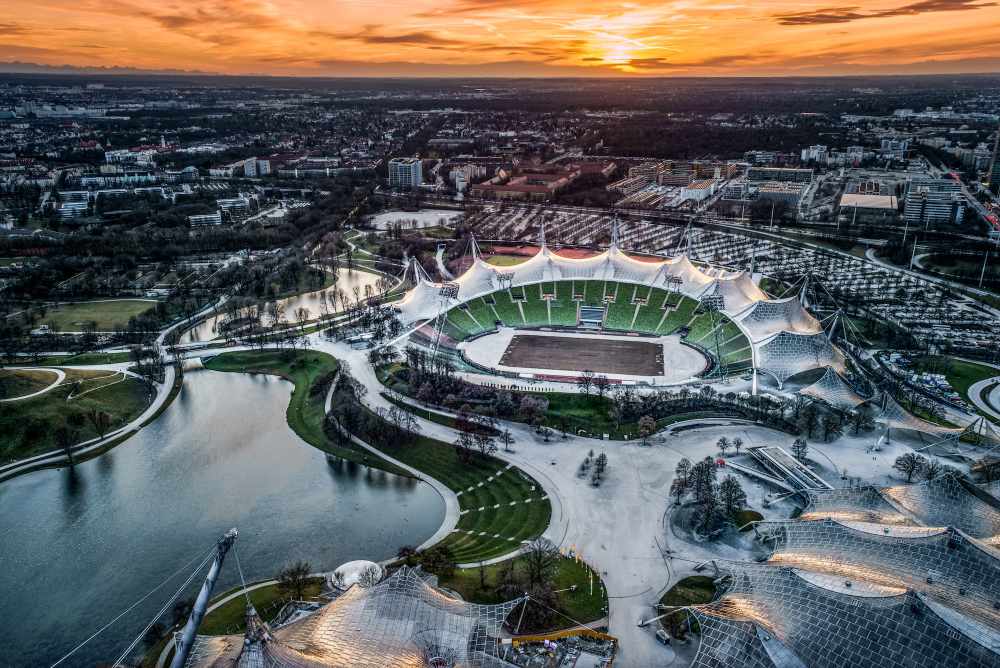 If you're planning a trip to Frankfurt, make sure to include day trips by train around the Europe!
Frankfurt is the second largest train transport hubs in Europe. If you live near one of those cities, you can travel to a huge playbook of cities across the continent.
Our hometown of Langen is just a 25-minute train ride from the Frankfurt Hauptbahnhof (main train station), so we're in a very good position for day trips!
To travel long distances efficiently, especially from Germany, Europe has the Intercity Express (ICE). These trains go very fast, make fewer stops, and are fully equipped with Wi-Fi, an onboard restaurant, and seat reservations. They're more expensive than your average bus ticket, but they're the way to go when you need to hop countries in good time.
Germany often has a transportation ticket promotion, such as the 49 Euro ticket. This ticket lets you travel on any train or bus within Germany for 49 Euros per month, but it doesn't apply to the ICE. You can visit any of the places below with 49 Euro ticket, it'll just take longer!
For long trips, Zach and I use the MyBahnCard 50. This gives us 50% off all ICE tickets we buy on the Deutsche Bahn app, which is our go-to app for all central European travel. The best part - it's just 70 Euros per year!
So without further adieu...
Here are 23 of the best day trips from Frankfurt by train:
Germany
1. Heidelberg - 49 min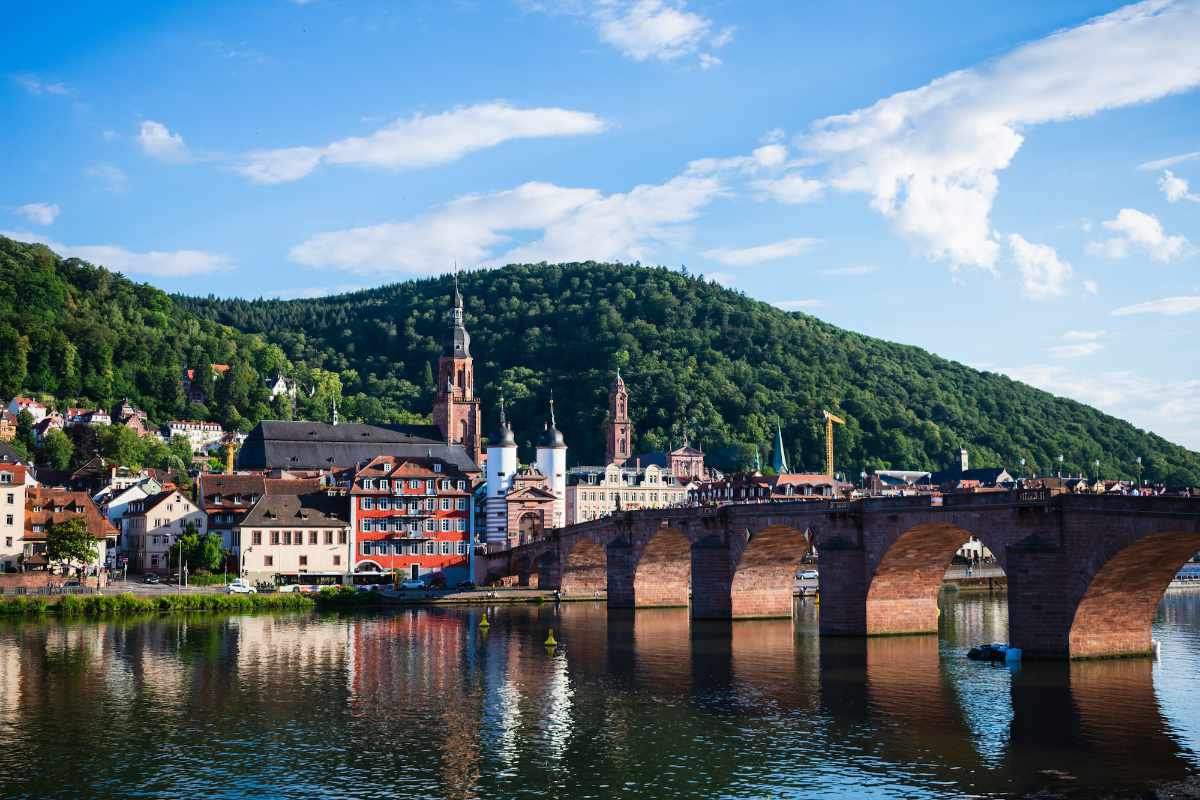 South of Frankfurt lies one of the most charming cities in Germany. Home to several world-renowned scientific research facilities, Heidelberg is a hub of German innovation and education. Heidelberg University happens to be the oldest University in Germany too, founded in 1386!
If you love traditional European architecture, romantic old town districts, and fairytale castles, then look no further than 49 minutes down the road!
2. Cologne - 1 hr 6 min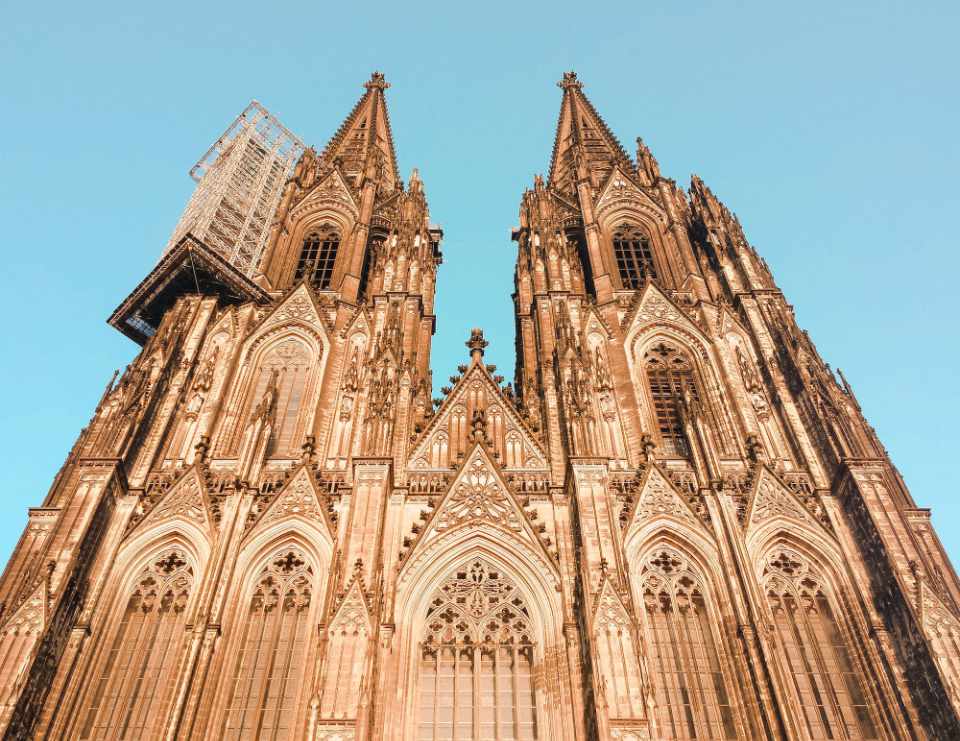 Cologne is one of the largest cities in Germany and has an impressive history. It was the capital of West Germany, it was occupied by the French and British, and it was one of the most heavily bombed cities in Europe during World War II. Today, you'll find a very mixed cityscape of old and new due to post-war rebuilding.
Pictured above is the Cologne Cathedral, the largest Cathedral in the world. Construction started in 1248 and finished nearly 600 years later in 1880. It took some major hits in World War II, but it didn't fall. Today, it draws nearly 20 000 people a day - that's Germany's most visited landmark! It was declared a UNESCO World Heritage site in 1996.
As a major cultural hub, it is also home to dozens of museums, galeries, and historical buildings.
3. Stuttgart - 1 hr 20 min
Bosch, Porsche, and Mercedes-Benz are all headquartered in Stuttgart, which is why you'll find the famous Porsche and Mercedes museums here! It is also home to its own stock exchange, the second largest in Germany next to Frankfurt.

Stuttgart has quite the collection of botanical gardens, hills, valleys, and parks including the Botanischer Garten der Universität Hohenheim and Wilhelma, a rare zoological-botanical garden.
4. Düsseldorf - 1 hr 22 min
Dusseldorf is the fashion capital of Germany which means you'll find every store you could ever hope for, from Prada and Louis Vatan to Zara and H&M. As a mid-sized city, it's a beautiful mix of ornate German architecture and modern, artistic buildings with a cute old town and lively city center.
You can discover ruins at the Kaiserwerth or take a stroll down the trendy MedienHafen, where many media companies are based. Dusseldorf has the largest Japanese population in Germany too, so Little Tokyo is definitely worth a visit!
💡
This was the first European city I ever visited, back in 2008!
5. Duisburg - 1 hr 35 min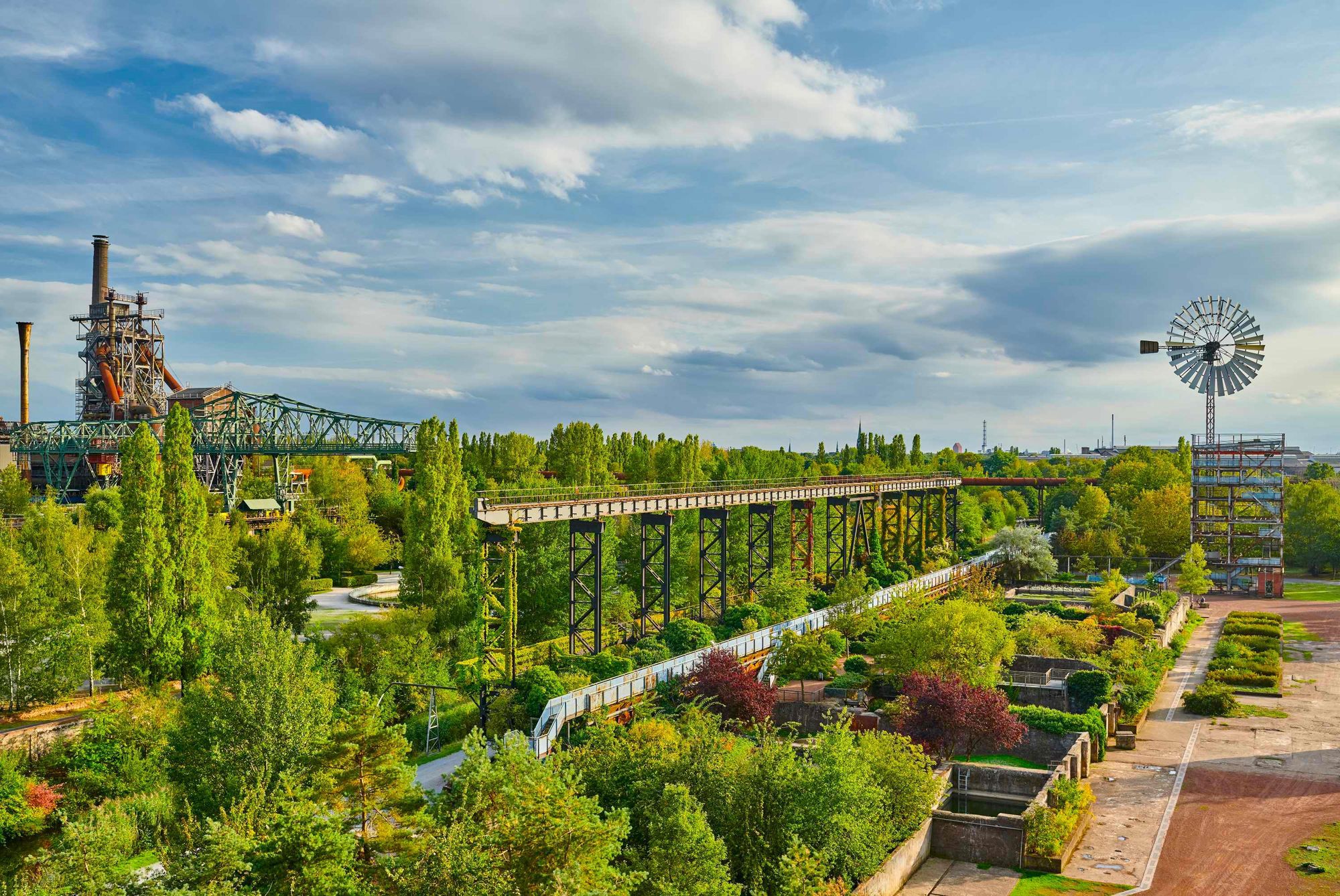 It's very possible that you haven't heard of this city, but Duisburg is actually an incredibly unique place! It was a major center for steel, iron, and chemical production before the war, and now has a number of abandoned factories-turned parks throughout the city, such as the Landschaftspark Duisburg-Nord.
Surrounded by water, Duisburg also has an impressive inner harbor, which happens to be the largest in the world.
6. Essen - 1 hr 48 min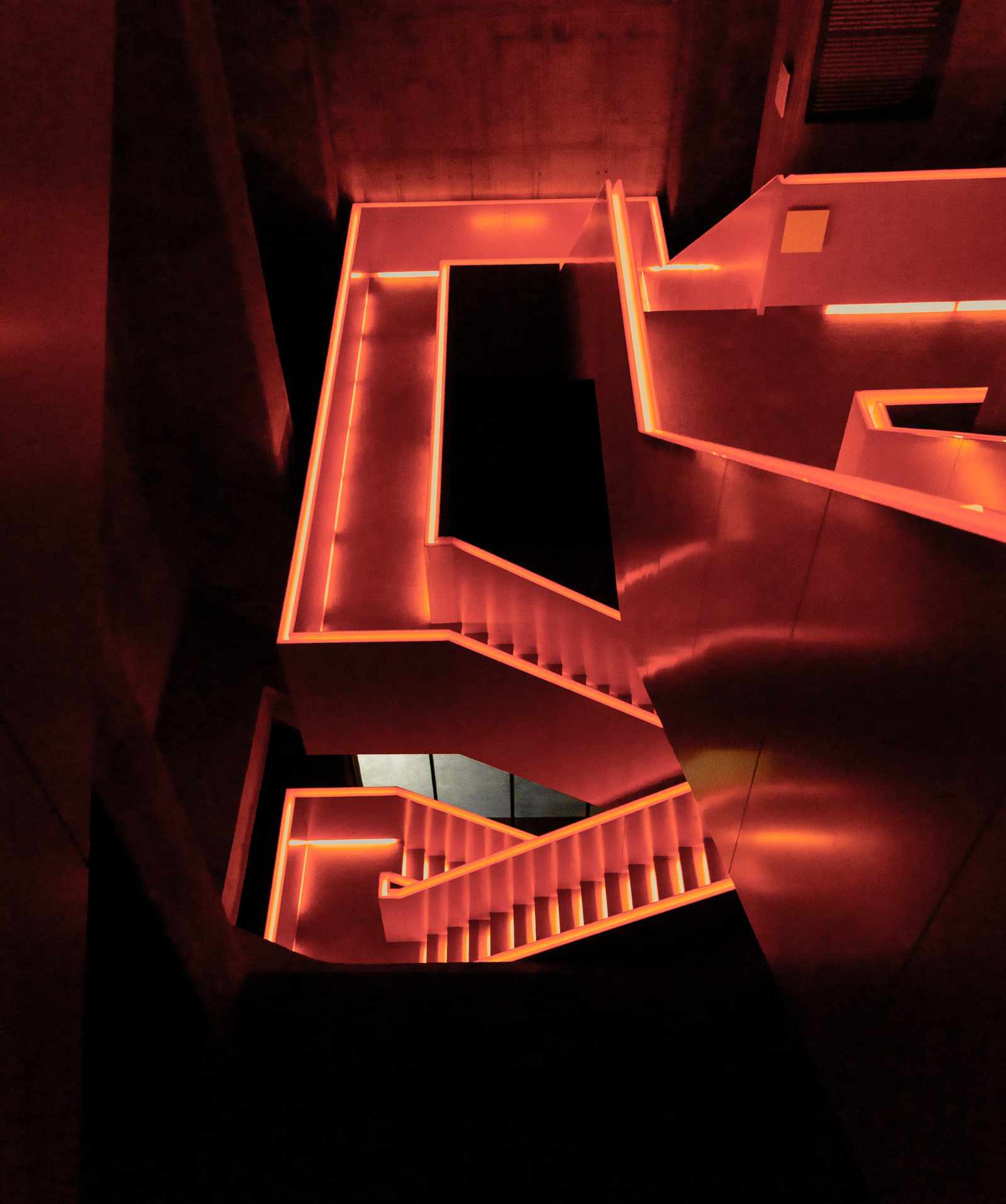 I always thought this city had a weird name because, in German no less, Essen translates to "eating"!
Essen is similar to Duisburg with its abandoned mines and factories converted into public parks. Pictured above is the Ruhr museum, a former coal-washing plant that was converted by the architect Rem Koolhaas.
You may have been to an arts museum before, but you probably haven't been to a German fine arts museum quite like the Folkwang Museum in Essen. Opened in 1902, it still has one of the best collections in the country featuring work from Van Gogh, Matisse, and Pollock.
7. Nuremberg - 2 hr 6 min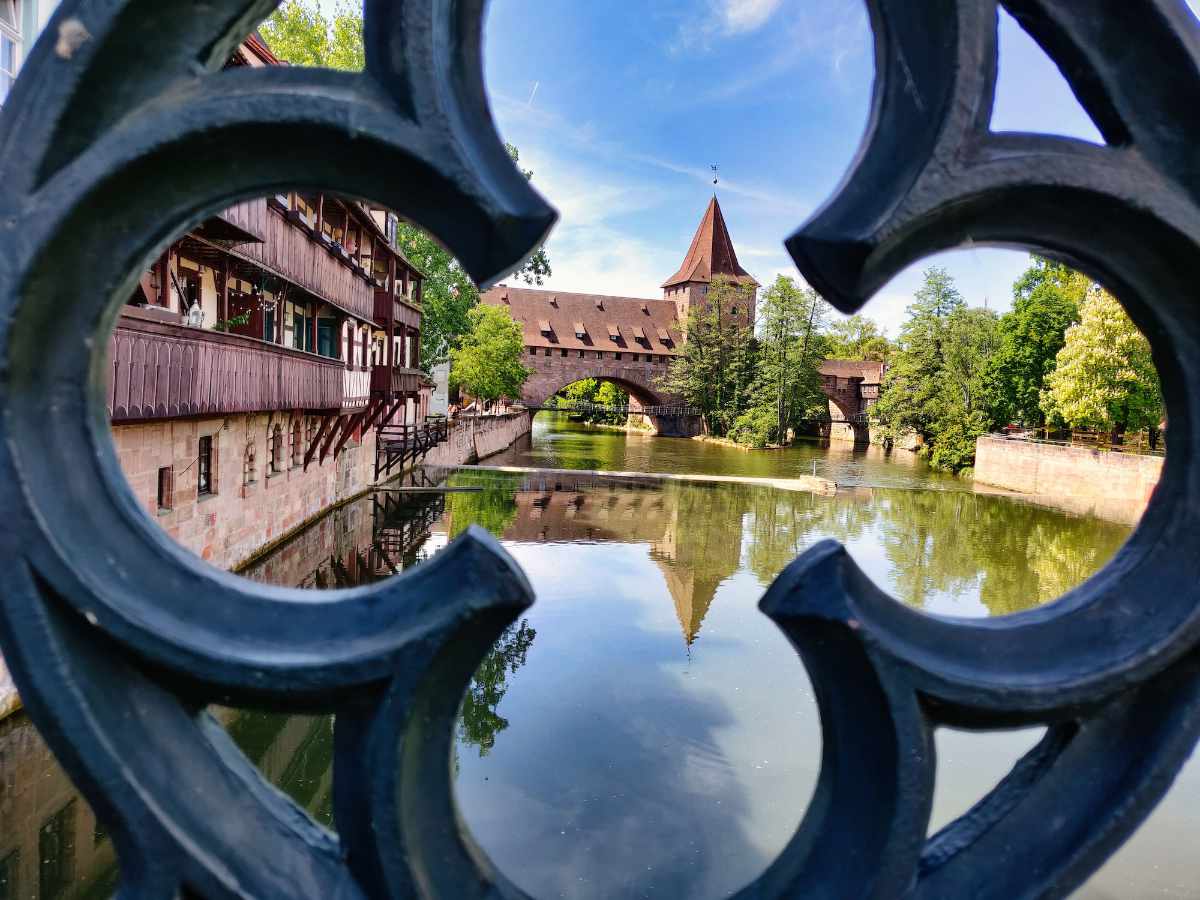 In terms of World War II history, there aren't many locations more significant than the Palace of Justice, the site of the Nuremberg Trials, where members of Nazi Germany were punished for their crimes following the Allied victory. While it is a working courtroom, you can still visit the top floor to explore the Nuremberg Trials Museum.
An interesting feature of Nuremberg is the Ehekarussell (Marriage Carousel). It depicts a rather pessimistic outlook of marriage, from dating to death.
On the lighter side, the city has many beautiful churches, castles, and a classically beautiful old town. Given the city's historical importance, it is also the site of the German National Museum.
8. Ulm - 2 hr 8 min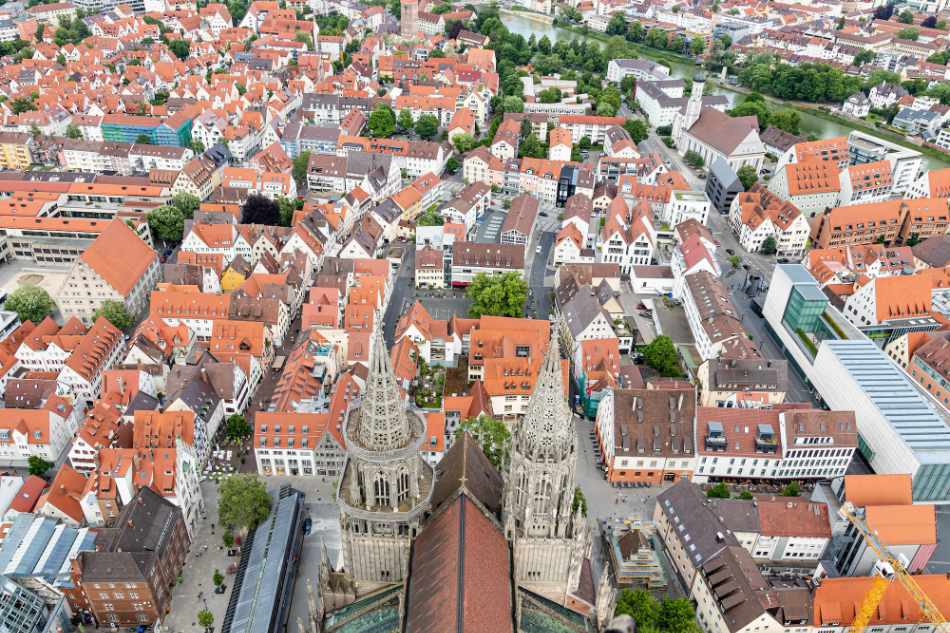 In grade 7, everyone in my class had to do a project on a German-speaking city. Most kids chose the popular ones - Berlin, Frankfurt, Vienna, but I wanted to go against the grain a little. I looked up the city that Albert Einstein was from, and I ended up learning about a city called Ulm! Throughout the city, you'll find various tributes to Einstein, including a very strange looking fountain.
Their Gothic-style church has the largest tower in the world, and you can pay a visit to the bread museum, which might be the most enticing museum I've ever heard of.
9. Dortmund - 2 hr 9 min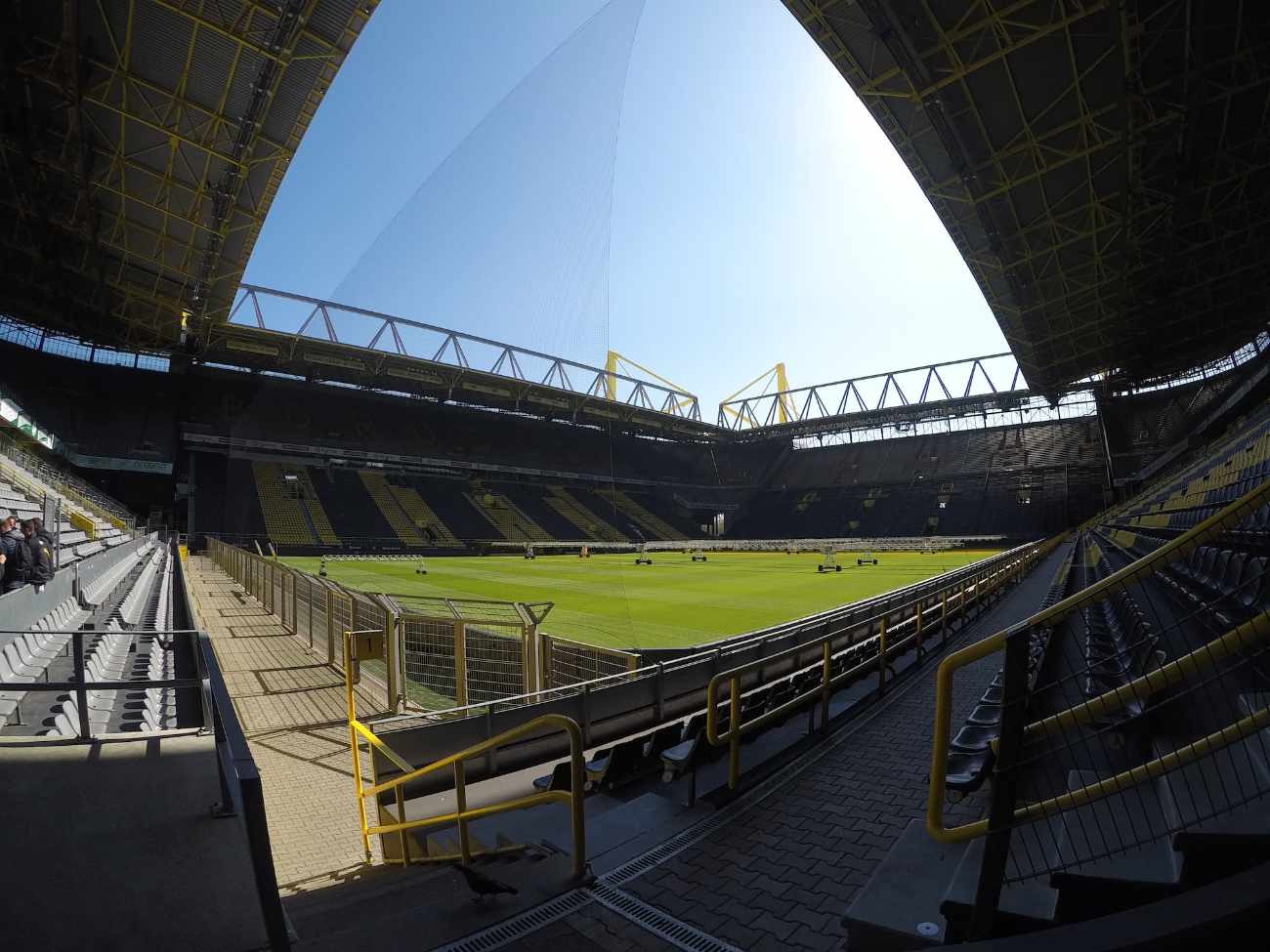 Like many cities in Europe, Dortmund took quite a beating throughout history. After the Thirty Years' War, the city was effectively destroyed. When it was rebuilt, it became one of the largest steel, coal, and beer manufacturers in Germany. This made it a prime target for bombing in World War II, and 98% of its city center was destroyed. Following the War, it rebuilt once again, but pivoted to high-technology, retail, leisure, and sustainability.
💡
Their home soccer (football) team, Borussia Dortmund, is one of Germany's best.
10. Augsburg - 2 hr 49 min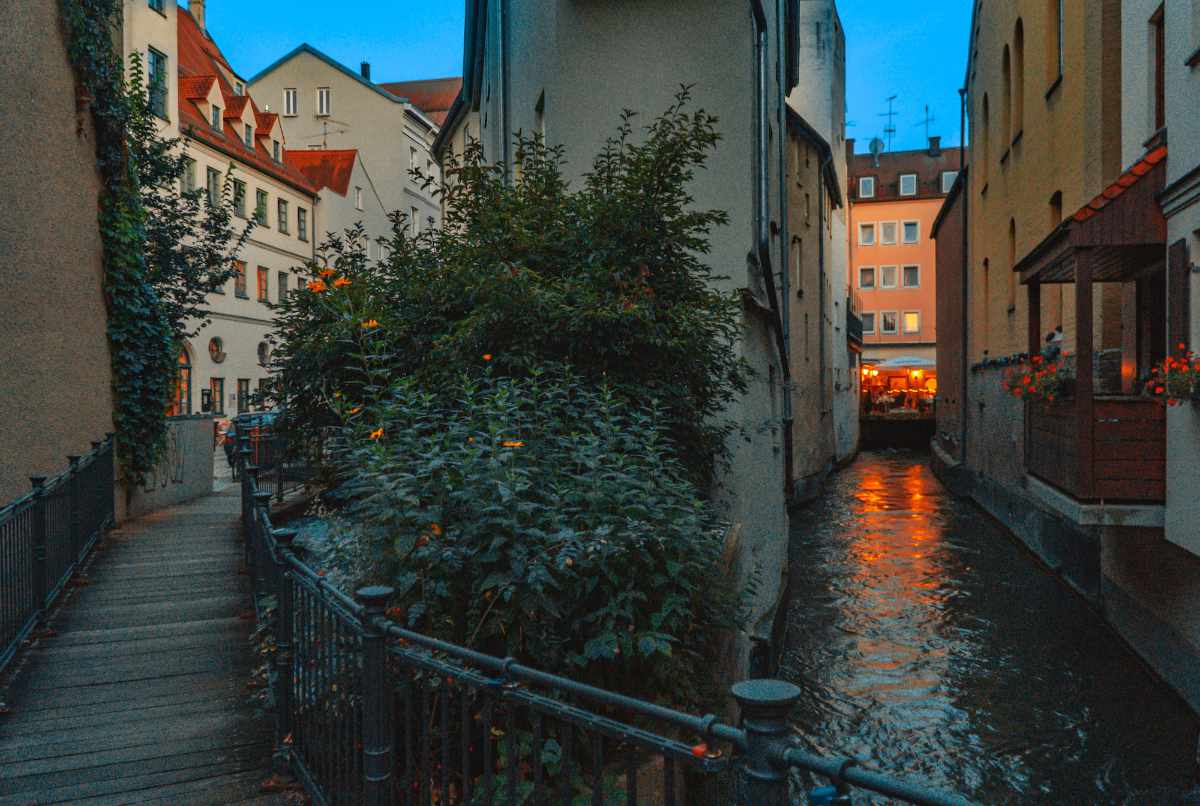 During a training camp last summer, I had the opportunity to explore Augsburg and discovered an incredible doner kebab restaurant, Exotico. It takes the typical fast-food style of Mediterranean street meals and turns it on its head. With Exotico just outside the downtown core, you can grab lunch then head over to the old town hall, which is notably clean and spacious.
Augsburg also has its own public holiday, Augsburger Hohes Friedensfest, which has been observed every year on August 8th, since 1650. It celebrates the end of Protestant oppression during the Thirty Years' War.
11. Hannover - 2 hr 53 min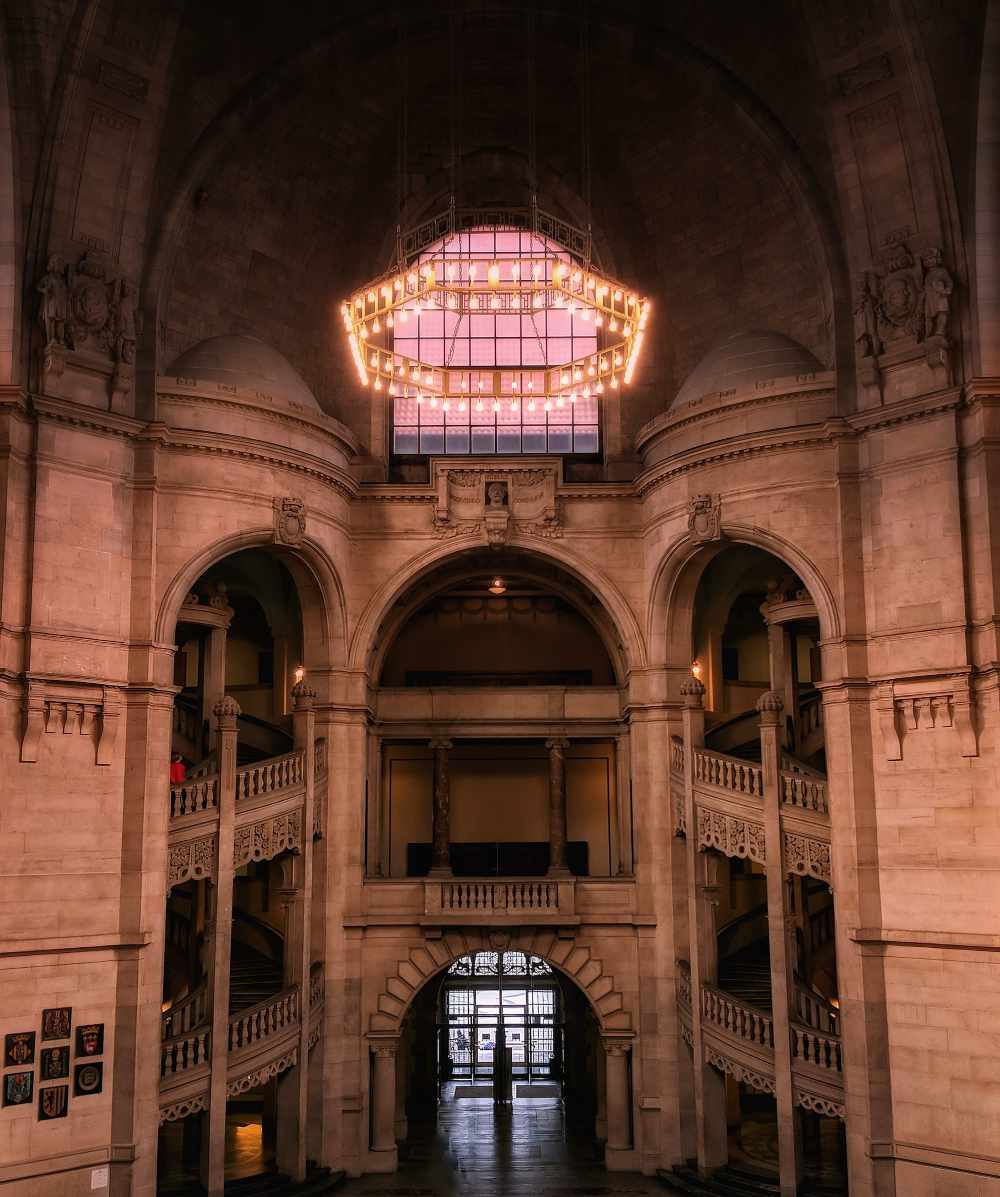 Gardens! Hannover has many beautiful gardens in the city, including the famous Herrenhausen Palace Garden, a former summer home for the Royal House of Hannover, and the Berggarten, a former mulberry tree plantation. Germany just loves to repurpose!
Hannover's old town was completely destroyed in the War and rebuilt much smaller. It's so quaint that now you won't find many chain stores here, just local boutiques and eateries.