Philosophy Meets Sport
Meditation can be a powerful tool for sports performance. In the blog's first article, find out why.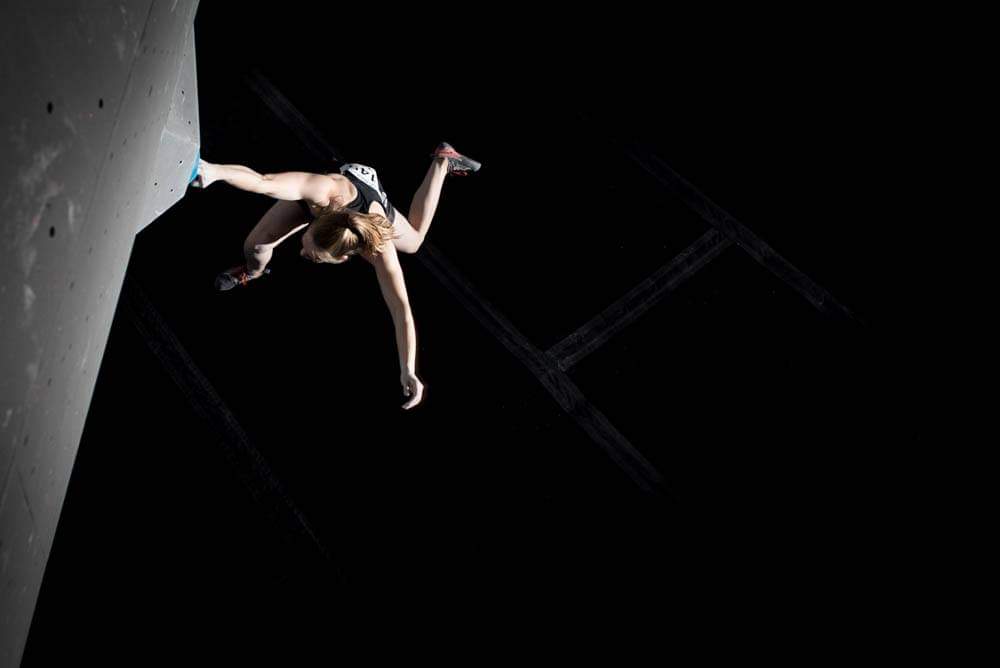 I know what you're thinking. Philosophy isn't what I need the most. I need a workout routine, a diet, physiotherapy…etc. and you're not wrong. A large part of being a strong climber is having a stellar physique with abs of steel and tendons of diamond… but what if that's not enough? What if preparing your body is only a quarter of the battle? I'm here to tell you, that is indeed the case, and philosophy is the crucial element that can take your performance to the next level.
My name is Madison Fischer. I'm a competition boulderer from Cambridge, ON, Canada. I've been competing at Youth World Championships since 2016 and Open World Cups since 2017. I had a rags to riches kind of story. I entered competition climbing as an outsider – I was younger and less experienced than my competitors, yet rose to National Team status in just over a year. Now I'm on the Open National Team and train like a madman. Looking back on these beginning years of my career, I've constantly asked myself what made the difference. What did I do to succeed? What sets me apart and what continues to allow me to perform? And the answer was simply – Philosophy.
What is your Philosophy?
It's a number of things. It's trusting your training program, it's being able to see the success in a poor result, it's finding the fortitude to bypass immediate satisfaction for a chance at achieving something bigger. Philosophy is how you stay mentally strong through arduous times to keep reaching higher in sport and in life.
There are two main types of philosophy that I focus on, and those are trust and confidence.
Trust – the improvement factor. Building trust is what allows you to be consistent in your training. There needs to be trust in coaches, exercises, long/short term plans, even your climbing shoes, in order to succeed. I struggled a lot with trust last year. I had just removed myself from my climbing team, and was largely on my own for training. I began doubting whether I knew what I was doing or if anything was going to pay off. Questions that wouldn't stop circling my head were, "Am I under training?" and "Should I add exercises X and Y?". Building trust in my plan was what got me through those few months and kept me on track, on task, and moving forward.
Confidence – the performance factor. Some people ooze confidence, others lack it altogether. I was always more in the middle. Confidence is interesting, in that it can be squashed by some things and elevated by others. It's akin to ego, in that sense. Things like other competitors, the distance of a dyno, the clothes you wear, and the size of your biceps can have a make or break effect on your confidence. I remember my first World Cup. Unsurprisingly, my confidence was shot the minute I entered the isolation zone. Sitting there for nearly six hours watching some of the fittest women I've ever seen come and go made me doubt my own physique. It didn't help that I idolized many of them as a young climber and they didn't even know my name. Now I'm a lot more focused on myself at these events, and at the gym which has effectively ended my preoccupation with other people's training and results.