Never Let Yourself Give up: A Debrief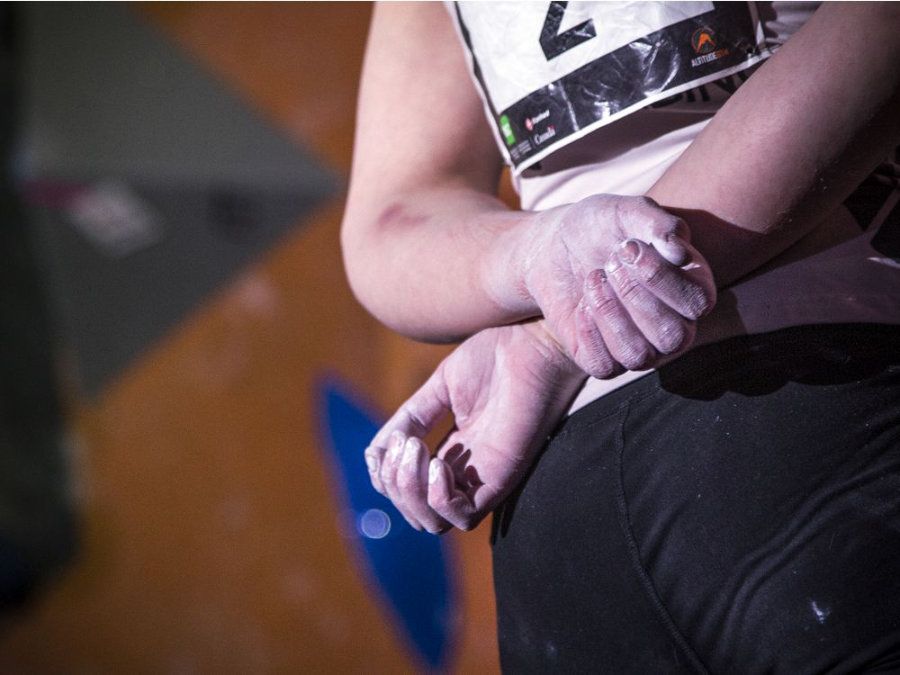 The 2020 Canadian Open Boulder National Championships - finals, problem one. I was ready. I knew it was going to be a dynamic start, so I was psyched out of my mind, ready to execute first try, ready to rip the holds off the wall and hand them to the judge. From what I could hear from the audience, I was pretty sure there were two tops on this boulder already, but I knew nobody was getting the first move on their first try. I was going to.
I turn around and go. First try I stick the first move with confidence and am ready for another dyno but settle for an undercling and a mantle. This mantle turned out to be really difficult, and I couldn't commit to flipping my hand over for the palm press. I put three or so burns on the top of this boulder but no send. That's alright, I thought. I definitely didn't expect no top, but you can't win a competition with the first boulder. That said, you can definitely lose one with it.
Fast forward to problem two, I'm a bit shaken but I'm ready to fight for this competition. At least, that's what I told myself. First attempt I try to move off the start and slip off the foot. Attempt one is over just like that. I brush it off and try again. I try again the same way, and to no surprise it doesn't work. I was under the impression there were two or three tops on this one, and I was pretty confident it was sending on the second try. Now here I am on my third try, still unable to start this thing. Fourth try I move off the start and it seems like the audience is just as relieved as I am. Finally. I climb all the way to the top only to find out I wasn't willing to fight for it. I get scared reaching for the top thinking my foot is going to slip. I mess around trying to get more reach and half heartedly try to pop out to the finish. I fall and can't get past the first move again. Problem two is over.
"Wow that was terrible."