How to Move to Germany from Canada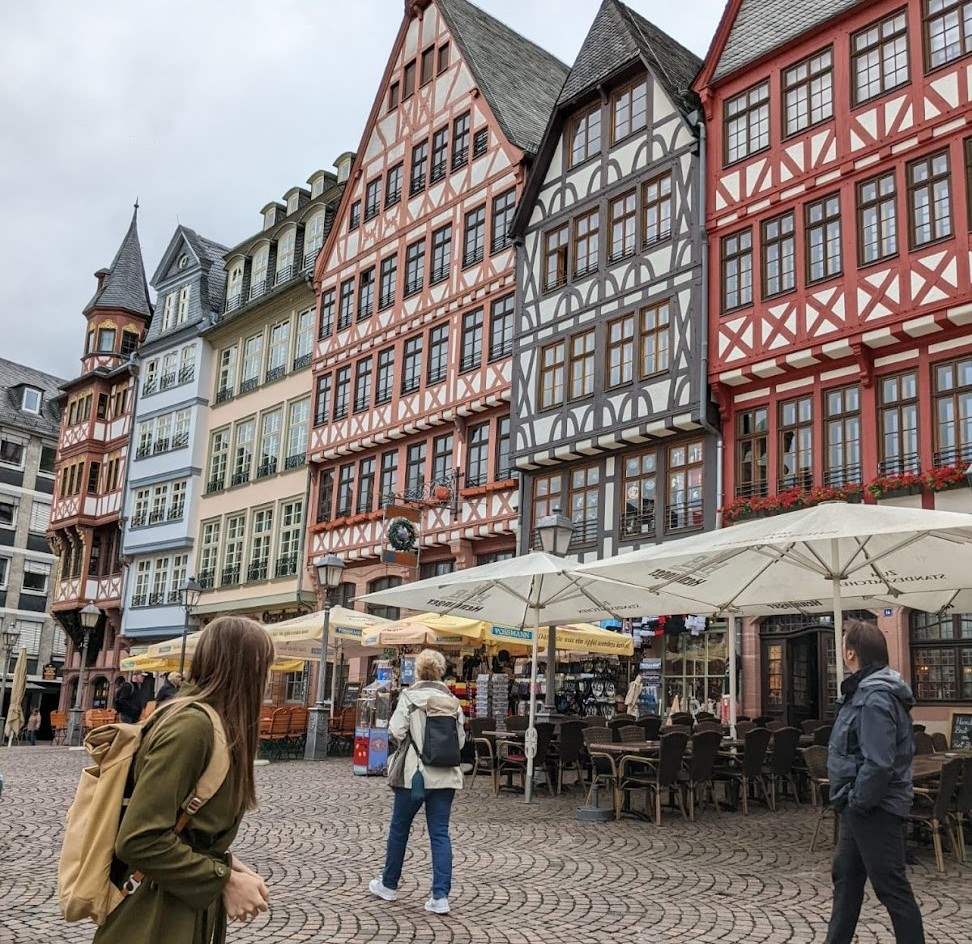 This year, Zach and I moved to Germany from Canada. As professional sport climbers, we wanted to take advantage of Germany's excellent climbing gyms and transportation between cities and countries.
As athletes, we didn't have much to offer the German economy in terms of expertise, so we had to be creative with our visa. In general, Germany only wants skilled workers for long-term stays, but we were able to find a 12-month visa that catered to our situation!
We ended up finding an apartment within two weeks of arriving, set up phone and internet plans, and quickly adjusted to the German ways of life!
Here's the Richardsons Climbing Guide for moving to Germany!
Getting a German Visa
Schengen Visa
In Europe, most countries are situated in the Schengen zone, which means you can stay in the country for up to three months on the Schengen visa.
You don't have to apply for it, but you have to vacate the country after 90 days. The visa resets, though. You just can't spend more than 90 days in the zone in the previous 180 days. So, if you use all 90 days at once, you'll have to wait 90 more days until you can do it again.
Since three months wasn't enough time to settle into a routine and explore Germany, we opted to get a real visa. Because we're athletes and not engineers or doctors, we didn't qualify for any work visas or residence permits. In general, if you want to live in Germany, you need to make a good case for yourself.
Luckily, the Youth Mobility Visa was our solution.
Youth Mobility Visa
Many countries around the world offer this visa to Canadian citizens, including Austria, Ireland, Chile, Japan, Australia, Switzerland, and Italy, to name a few. Each country has their own terms and conditions for the visa, but the general idea is the same:
Any Canadian citizen between 18 and 35 years old may apply for the visa under one of four categories. For Germany, these categories are:
a) Young professionals who wish to obtain further training under a contract of employment and increase their knowledge of Germany's language, culture and society;
b) Young citizens who wish to do a work placement in a business in Germany as part of their studies or training;
c) Canadian post-secondary students who wish to engage in an occupational activity during their academic vacation; and
d) Young citizens who wish to stay in Germany for tourism and cultural discovery purposes while being authorized to work to supplement their financial resources
We just wanted to train in their climbing gyms, so it was option d) for us.
This visa is valid for 12 months, but you can re-apply for it in a different category once more. Unfortunately, Zach and I would have to enrol in school or work in Germany to qualify for another category of the Youth Mobility visa, so our time in Germany was capped at one year.
There is an option, however, to apply for this same visa in another country. So perhaps this isn't the last time we live overseas...
How to Apply for the Youth Mobility Visa
In January, Zach and I drove to the German embassy in Toronto and applied for our visa. There were a lot of documents to compile, including:
My passport
The fully completed application form
A signed "Use of mail services" declaration form
A passport picture
A copy of my passport's data page
A signed declaration of sufficient funds form
A signed Social Security obligation formA signed declaration of liability insurance form
Written proof of bonds to Canada, including our parents' addresses
A signed letter stating the category we applied for, our motivation, and travel plans
Proof of our initial accommodation in Germany
Our flight itinerary to Germany
Proof of travel health insurance (Canadian or German), valid for the entire stay
Proof of sufficient funds to help cover your flight to Germany and living expenses during the first weeks/months of your stay
Prepaid self-addressed Xpresspost envelope
The visa fee (75 Euros)
Within three days, our passports arrived in the mail with an approved visa.
How to Find an Apartment in Germany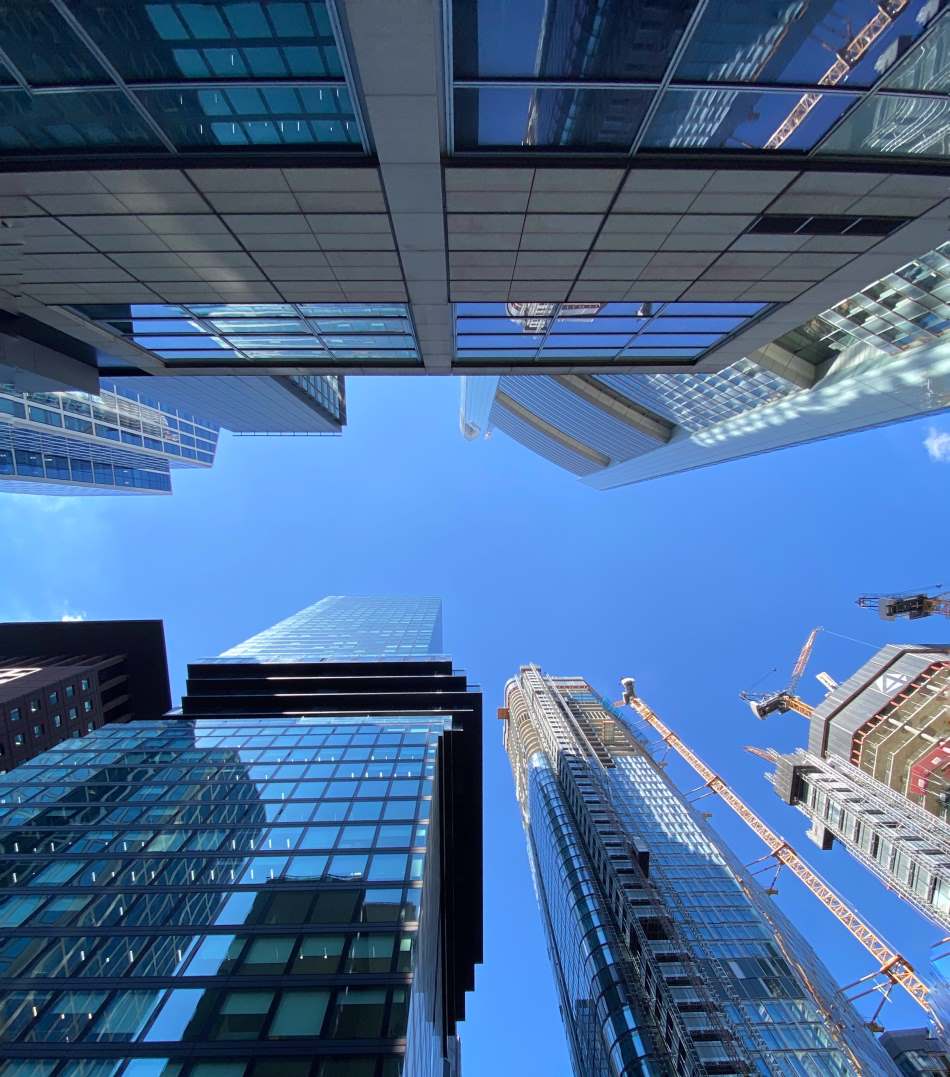 We arrived in Germany in the middle of February and aimed to find an apartment before the end of the month so we could move in on March 1st.
We started our search a few months prior, back in Canada, using ImmoScout24. One of my family members who lives in Germany recommended it to us. We applied to hundreds of apartments in the Munich area and heard back from ten or so over the course of two months.
Most people never got back to us; some got back to us with hidden costs that we weren't prepared for; others asked for things we couldn't provide, such as a SCHUFA report, Germany's leading credit report.
The biggest problem, though, was that we started the search too early.
Most landlords offered us a viewing immediately while our flight was still a month out. Finally, we had to pause our search until we arrived in Germany so we could actually attend the viewing. That way, we could avoid online scams too.
With a limited visa and no references from previous landlords - in Germany or Canada - our resume was weak, so we needed to be the first to respond to landlords and say "yes" any time they proposed a viewing.
With the clock ticking, we decided to expand our search beyond Munich. Public transportation in Germany is excellent, so we started looking at the outskirts of Munich and other areas with good climbing gyms. We mainly looked at Augsburg and Frankfurt.
We ended up going to five apartment viewings across Germany - three in Munich and two in Darmstadt, just outside of Frankfurt. Everyone in Munich passed on us in favour of more stable, national tenants.
As soon as we looked outside of Munich, though, we were immediately successful.
Given that Munich is one of the largest cities in Germany, there were too just too many applicants per apartment. If we even got a response on ImmoScout, it would be days, even weeks, before we received it and were invited to a viewing.
By contrast, in Darmstadt, we applied, viewed, and moved into our apartment within a week of finding it on ImmoScout.
Our German Apartment
The apartment came fully furnished and is situated on the "busiest" street in Langen, a town of 40,000 people. Directly across the street is the grocery store and a home goods store.
Our rent is 1150 Euros per month, which includes heating, electricity, and water, and there is no air conditioning, but that's a rarity in Europe anyway.
Our WIFI is around 30 Euros per month, and our phone plan is 20 Euros per month.
Our building is short - there are very few high-rise apartments in Germany, especially outside the large cities. At the bottom is the basement, which is designated floor -1. We live on the second floor.
Getting an Online Bank Account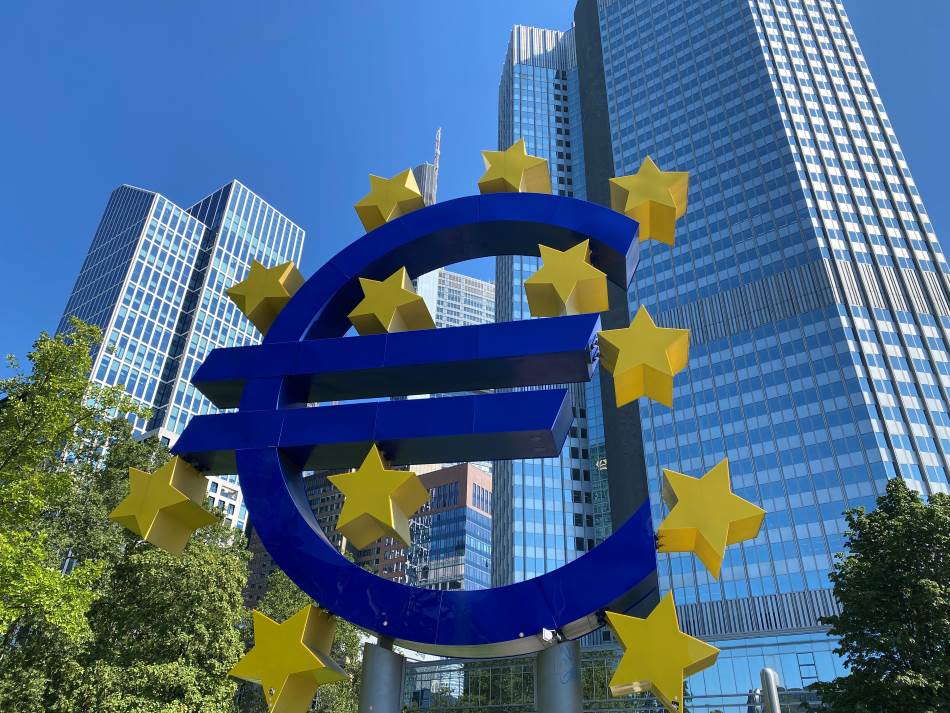 To get a phone plan, pay gym membership fees, and have internet in the apartment, we needed a German Bank Account.
In Europe, you have an IBAN and BIC - an international bank account number and bank identifier code. The equivalent in Canada would be your institution, account, and transit numbers.
In Germany, every IBAN starts with DE. Sometimes, you can sign up for German services with an IBAN from another country, but for our internet and phone plan, for example, they needed a DE number.
---
N26
I signed up for the online bank N26 to get a German IBAN. N26 is an online international bank based in Berlin.
I only use this account for things that need the German IBAN. For regular day-to-day spending, I use my Wise account, which is detailed below.
Opening an N26 Account
N26 is only available for European residents, so it was purely for our German exploits.
The sign-up process is pretty simple; you just input your personal details, including your nationality, employment status, main source of income, and German address.
Then, you set a password and confirm your email address, and then N26 will give you a quick call to verify your ID. After that, you're all set!
N26 is 100% free on the Standard Plan. You'll get a virtual debit card which you can use to make online payments, and they'll also mail you a physical card.
Loading an N26 Account
N26 is a little hard to load. You have only a few options - Apple Pay, a credit card, a bank transfer, or a request from friends. None of the Canadian cards in my Apple Wallet are able to make in-app payments on N26, and it doesn't like my Wise card for some reason.
I could make a credit card purchase, but that's a tedious way of loading a bank account.
The best option for me has been a bank transfer which takes a few days to process. I got lucky back in March when I came in 2nd at the Studio Bloc Masters Competition and won 1500 Euros. I asked them to deposit the winnings straight to my N26 account, and since I didn't use it very often, those Euros lasted me nearly 8 months.
Wise
Wise is an international currency exchange account which I use almost daily in Germany. You just input Canadian Dollars and convert it to any currency you need. Most of the time, it's Euros, but during the circuit, I converted to Czech Korunas, Japanese yen, Korean won, and US Dollars.
Opening a Wise Account
Wise works in almost every country, but it's not quite as official as N26. After all, it's just a currency exchanger/piggy bank.
It's much faster than opening an N26 account. After inputting (and confirming) your email and phone number, you have a Wise account.
After that, you can open any number of currency-specific accounts. Here, you'll have to input some basic personal information, deposit some starting cash, and verify your identity with a photo of your document and a selfie. It's much easier than doing a call with an N26 agent.
Once you're done, you're good to go! You can set up auto conversion of currencies based on market trends, schedule transfers, request payments, and spend money online or in person.
Like N26, a Wise account is totally free (besides conversion fees), and you'll get a virtual card as well as a physical one.
Loading a Wise Account
It is very easy to load and transfer money - there are so many options:
Setup a direct debit with your Canadian bank
Apple Pay
Debit Card
E-Transfer
Wire transfer
Online Bill Payment
I usually e-transfer because it's fast and low-cost. I always transfer our monthly rent in Euros to our landlord through Wise.
---
Wise and N26 actually work together nicely.
Since you need to deposit Euros into N26, you can send money in Wise to N26 using your IBAN. Euros will arrive in seconds.
Likewise, you can send Euros from N26 to Wise using the Wise integration. In the N26 App, you simply send money using the Foreign Currency Transfer. You select whatever currency you'd like the money to arrive in and sign in to your Wise account within the N26 app to complete the transaction. Integrated!
These banks don't have high-interest savings accounts, and the basic N26 account doesn't include a credit card, but they make excellent ATMs while the bulk of our money sits safely in a Canadian account.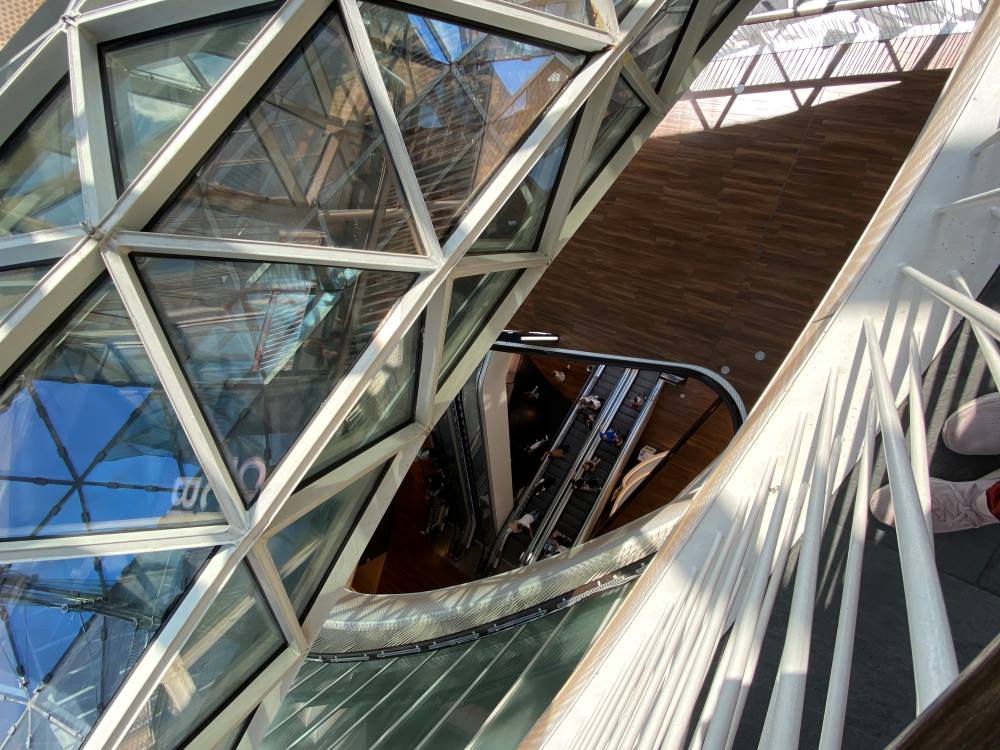 Getting Health Insurance in Germany
Zach and I signed up for Provisit, German health insurance that caters to foreigners in Germany. We signed up for 12 months outright at a very affordable rate.
We didn't need to get any other kind of insurance as our landlord took care of the renter's insurance.
Setting Up Internet and Phone Plans
Our apartment is next door to a phone/internet/cable shop. We signed up for a Congstar phone plan and a Telekom internet plan.
In hindsight, I should have opted for a prepaid phone plan. I would have paid a slightly higher monthly price, but I wouldn't be locked into a multi-year contract when I'm only staying for 12 months.
Whoops.
Paying for Water and Electricity
In Germany, these are sold separately and are currently very expensive. Our landlord suggested companies to reach out to, but this was officially over our heads. We had no idea what the process for these services is like, even in Canada.
We opted to let our landlords sort it out, so we pay them a flat monthly fee for it, and they get billed based on our usage. Considering how often we're out of the house, they definitely got the better deal, but I figure we're paying for convenience.
Registering a German Address
In Germany, you need to register your address with the local government within 14 days of moving in.
Truthfully, I registered myself a month later, and Zach waited over 8 months without consequence. We didn't need our official address for anything - we weren't getting a mortgage or a driver's license. We just wanted to live in an apartment, buy groceries, use the train, and go to the gym.
To register your address, you need a rental contract and an appointment at the Citizens' office. When you book your appointment online, you're looking for the "Meldeangelegenheiten", which is where you report matters such as your address or vehicle.
At the appointment, you'll need your passport, visa, proof of residence certificate (issued by your landlord), the registration form, and, if you're married, a marriage certificate.
Since Zach and I were only married for a month at the time we moved to Germany, we were still waiting for our marriage certificate in the mail.
I showed up at our appointment with the marriage registration, but they wouldn't accept it. Because everything else was ready to do, I went ahead and registered myself separately from him, so my official relationship status in Germany was single.
Once I received the marriage certificate, I went back and re-registered us, together.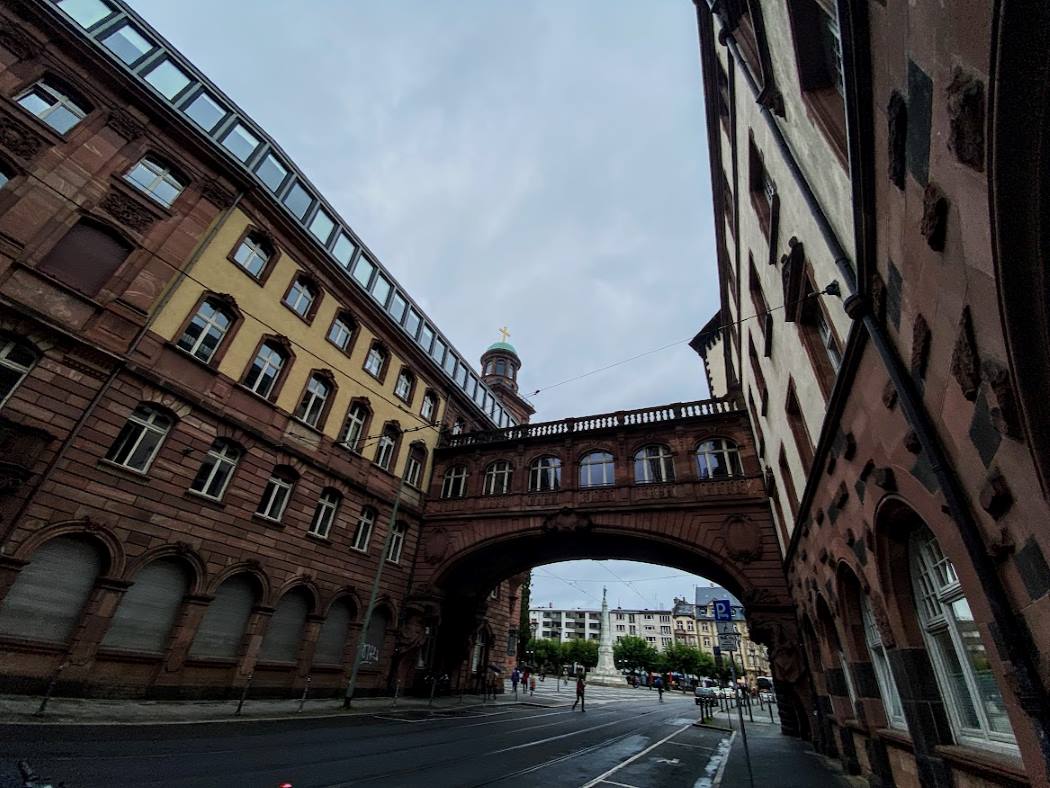 Language
As a German speaker, I was eager to improve my skills in Germany with total immersion, something you just can't get outside of Europe. Zach didn't speak any German when we arrived, so he planned to rely on me.
Unfortunately for me, the tables were turned when we arrived - everyone speaks English! Nearly 56% of Germans are fluent in English, and the country has the 10th highest English proficiency in the world.
That said, as someone who grew up speaking German, I always remarked on how similar the two languages are. Many words in German sound and look a lot like the English version, or better yet, they're the same!
Here are some examples of German-to-English translations:
Telefon - telephone
Lampe - lamp
Radio - radio
Maus - mouse
Foto - photo
Garten - garden
Mann - man
Wasser - water
Besser - better
Karotte - carrot
However, there are some confusing translations:
Hochzeit - wedding
Die Schweiz - Switzerland
Zwillingen - twins
Billion - trillion
Schreiben - to write
Glückwunsch - congratulations
Entschuldigung - pardon
All that said, it is very easy to live in Germany as a Canadian or English speaker.
Staff are very accommodating to English speakers, even too accommodating at times. Often, I'll speak German to someone, and they'll recognize that it's my second language and respond in English. They're trying to be nice, but if Germans won't let me practice the language with them, who will?
If you're worried about the language barrier in Germany, don't be. Either you can sort out the basics of written German, or you can just jump into a conversation with someone in English - they can handle it!
Sundays
Fundamentally, Germany has a slower pace of life. Many businesses close for lunch between noon and 2 PM on weekdays and typically close for the day between 6 PM and 8 PM daily. Grocery stores have the best hours during the week, but all bets are off on Sundays.
On Sundays, everything is closed.
This Sunday closure used to be the case in Canada too. It was known as the Lord's Day Act, which prohibited labour, business, advertising, and other activities on Sundays. It was initially for religious reasons but later evolved to serve secular purposes.
Each Canadian province abolished the Act one by one, with Nova Scoria being the last to do so in 2006.
In principle, slowing down life and taking a day to relax is good, but I find it frustrating in practice. You have to remember to stock up on Saturday if you're low on anything, there's not much to do, and if you fly into Germany on a Sunday, you'll probably have pastries for breakfast, lunch, and dinner.
Cash
This one isn't a huge deal, but we've been burned too many times that it's worth noting - you need cash in Germany.
You don't need to worry about grocery stores or larger retail stores, but those one-off ice cream stores, taxi cabs, and bakeries likely only take cash.
It's especially stressful if this catches you off guard after finishing your food. Once, I went to an ice cream store down the street. It was my first time there, and unlike in Canada, German ice cream shops almost always ask for payment after you've eaten. I sat down with my ice cream, finished it, and then the waiter asked me for nine Euros in cash, or "Bar" in German. Caught off guard, I rushed home to grab some coins and returned to settle my bill twenty minutes later.
A word to the wise: just keep some cash on hand.
Transportation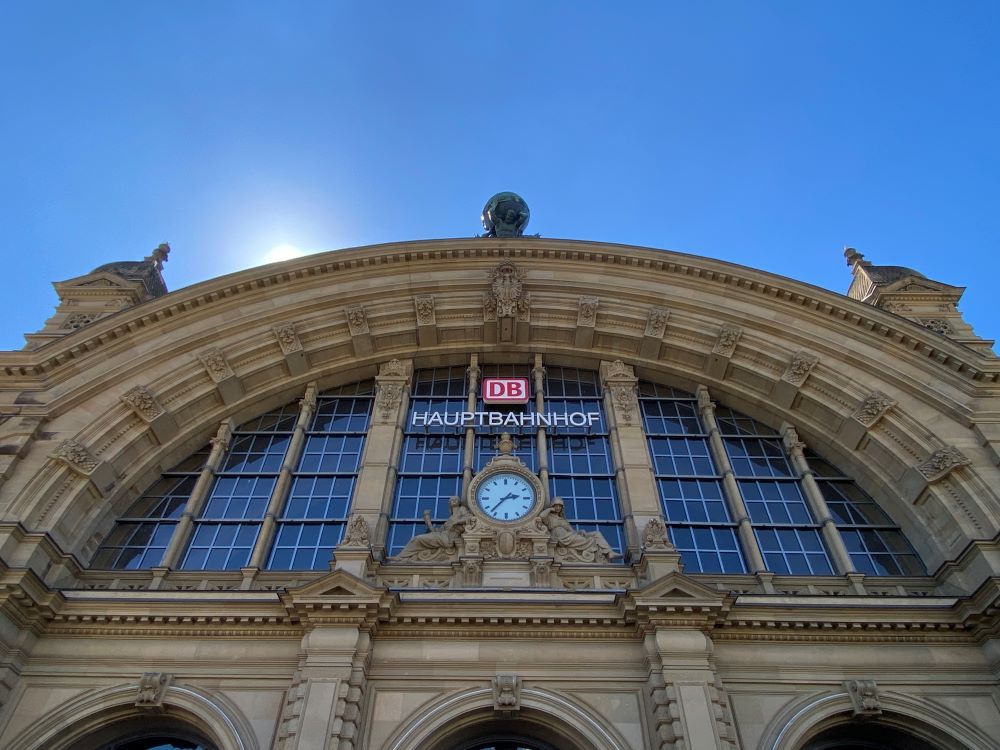 As a Canadian, I'm used to driving my car. Our cities were built for them, after all.
In Germany, trains rule the country.
It's interesting because you'd expect cars to be more prevalent in Germany, considering the world-renowned car companies headquartered there, as well as their famous limitless highway.
Instead, you'll find that cities in Germany are built around public transportation and train stations. What's more - per 1000 people, Germans have 628 cars, while Canadians have 790, and Americans have 908. Cars just aren't as common.
💡
When we first moved to Germany, our landlord picked us up in her car at the Langen train station and remarked that it was the first time she'd used it in weeks.
Train transport is very efficient, especially if you have a bike or bus pass to get to the station.
Every day, Zach and I ride our bikes 5 minutes down the street to the train station, where we hop on to go anywhere in Germany. It's an hour down to Mannheim, 2o minutes to Darmstadt, and 9 minutes to Frankfurt.
Living near a major hub like Frankfurt is actually one of the biggest benefits of our apartment. The Frankfurt Main Station, or "Hauptbahnhof", is the second busiest train station in Germany and third in Europe - Frankfurt. You can get to over five countries and any major station in Germany.
Trains are also great because they allow you to cover massive distances faster than a car could take you there. Plus, there's no traffic!
For example, you can drive from Frankfurt to Paris in under six hours with minimal traffic, but the same journey by rail is just under four hours.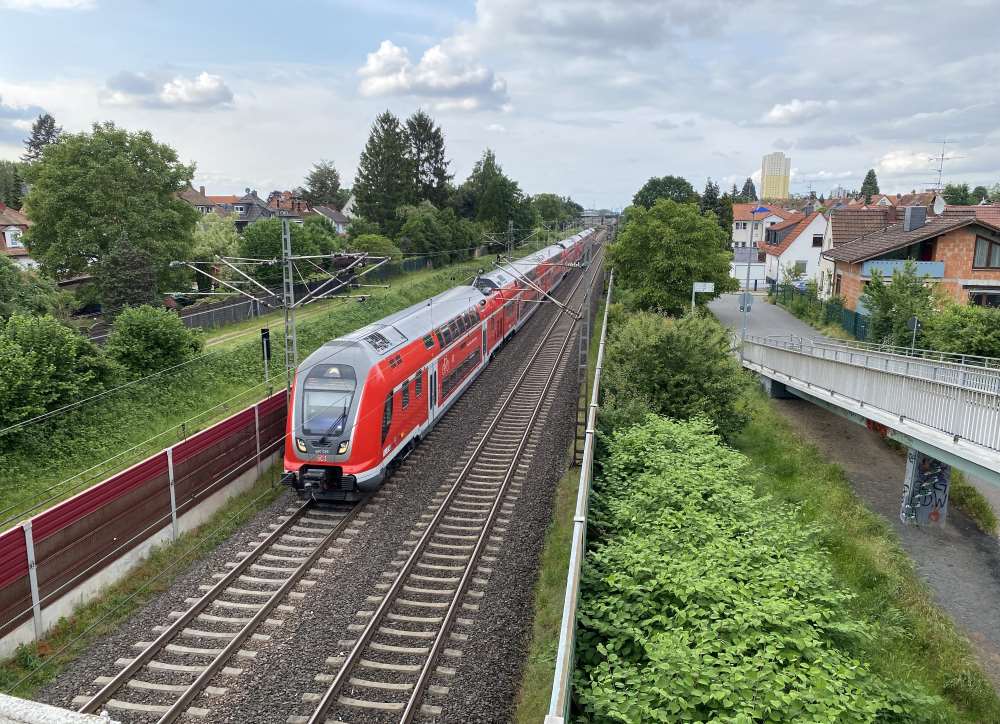 "Pfand" Bottle system
When you scan glass and plastic bottles at a grocery store, you hear two rapid beeps instead of just one because you're also making a "Pfand", or deposit.
If you return the empty bottle, typically to a grocery store or liquor store that has the proper machine, you get that deposit back.
It's a great incentive to return your bottles. Even I'm doing it, and I've never done anything like this in Canada.
Plastic and aluminum have a 25-cent deposit, glass bottles are 8 cents, and wine bottles are just 3 cents.
Particularly for plastic and aluminum, I ensure I save every bottle, even ones from vending machines and convenience stores.
If you want to save money, returning your bottles is far and away the greatest ROI, and I mean that literally.
---
Conclusion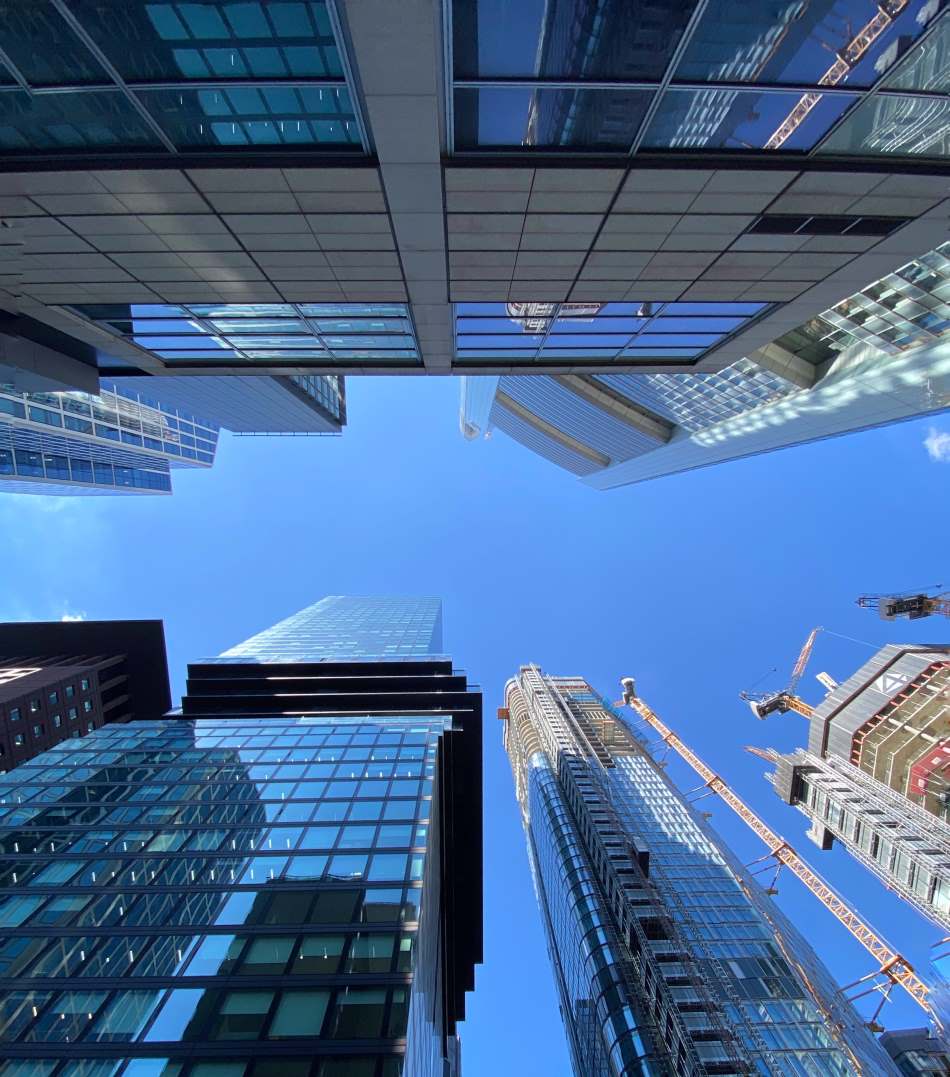 It's certainly a big move to go to Germany from Canada, but at the same time, it's not that crazy. A lot of Canada is influenced by Europe, after all.
English is everywhere - you'll be surprised by how many signs and brands are in English and how much slang English is a part of the German vocabulary in the first place.
Public transportation is easy, fast and accessible. It's not always on time, and you will experience the odd crowded train or cancelled trip, but you can count on using a train for any long or short-distance trip.
I speak for both of us when I say we love our time in Germany. The bakeries are always fresh and around every turn. The climbing gyms have high-quality holds, members, and setters.
Furthermore, the sushi may be terrible, but the pretzels are undoubtedly the best in the world.