The Cookie, the Queen, and the Knight in Shining Armour
On the day of the Queen's procession through Edinburgh, Scotland, Zach and I decided to travel from Britain to collect a magical cookie.
Let me tell you a story.
Last summer, Zach and I flew to Edinburgh, Scotland from Italy for a World Cup that I didn't end up competing in due to injury. Instead of staying in Scotland, we decided to travel down to Sheffield, Britain so that Zach could train at some more popular gyms.
We were not at all prepared for the beauty and intrigue Edinburgh had to offer. The classic winding alleyways, with jagged steps, the historic castles and architecture in the downtown core, the beautiful gardens and lively main streets - the double decker busses. We fell in love with Edinburgh as soon as we stepped out of the airport. We delayed our train ride home so we could explore the city for the day. To this day, I've never been more impressed by a city.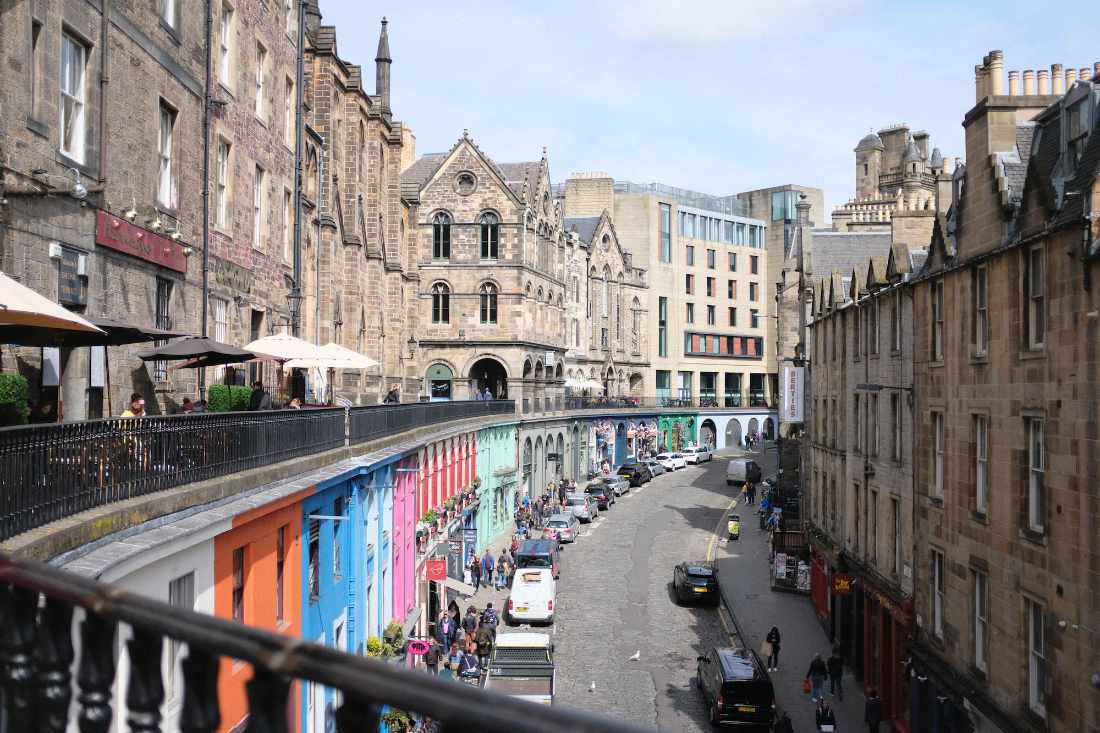 But this story isn't about Edinburgh. It's about a cookie.
On our way back to the main station, we were walking down Bank street, in the heart of Edinburgh, when I spotted a bakery store window. I always stop to look at bakeries, even if I know I can't buy anything. I just love to see the delicious creations every country has to offer. This bakery window, however, had something that did more than catch my eye. It was something truly remarkable - a Biscoff cookie.
For those of you that aren't familiar with Lotus Biscoff, it's a crunchy little caramel-flavoured cookie that often comes in a pack of two. You might have been handed one on an airplane or with coffee at some point in your life: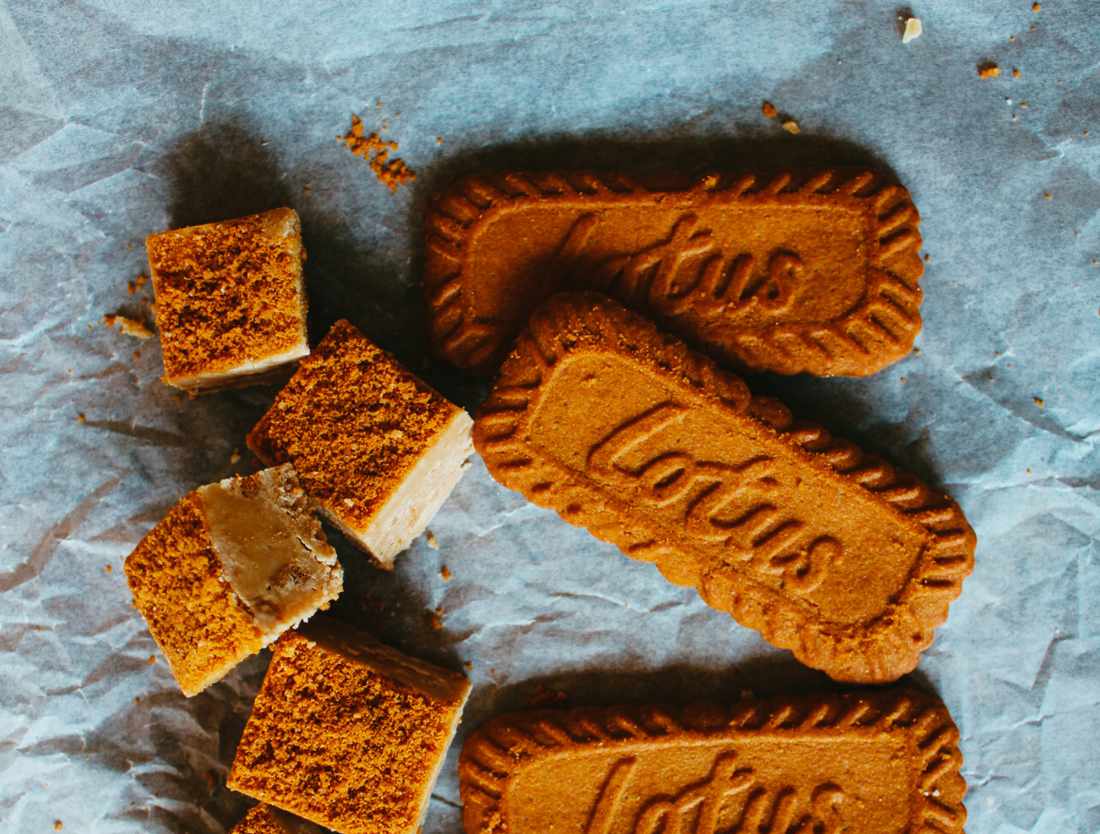 At the time, Zach and I were enamoured with Biscoff. Every time we had the option for cookies on a plane, we took it, hoping we would get Biscoff. If we saw a little pack of Biscoff cookies in the grocery store, we would throw it in. We also just discovered Biscoff butter - a creamed version of the cookies, which is perhaps the most dangerous item I've ever brought into my possession.
Now, this cookie I saw in the window was labelled "Lotus Biscoff Stuffed Cookie". It was a chocolate and caramel chip cookie filled with irresistible Biscoff butter, drizzled with Biscoff butter, and topped with a crumbled Biscoff cookie for good measure. The cookie was like a ball of everything good in the world, with Biscoff sprinkled on top: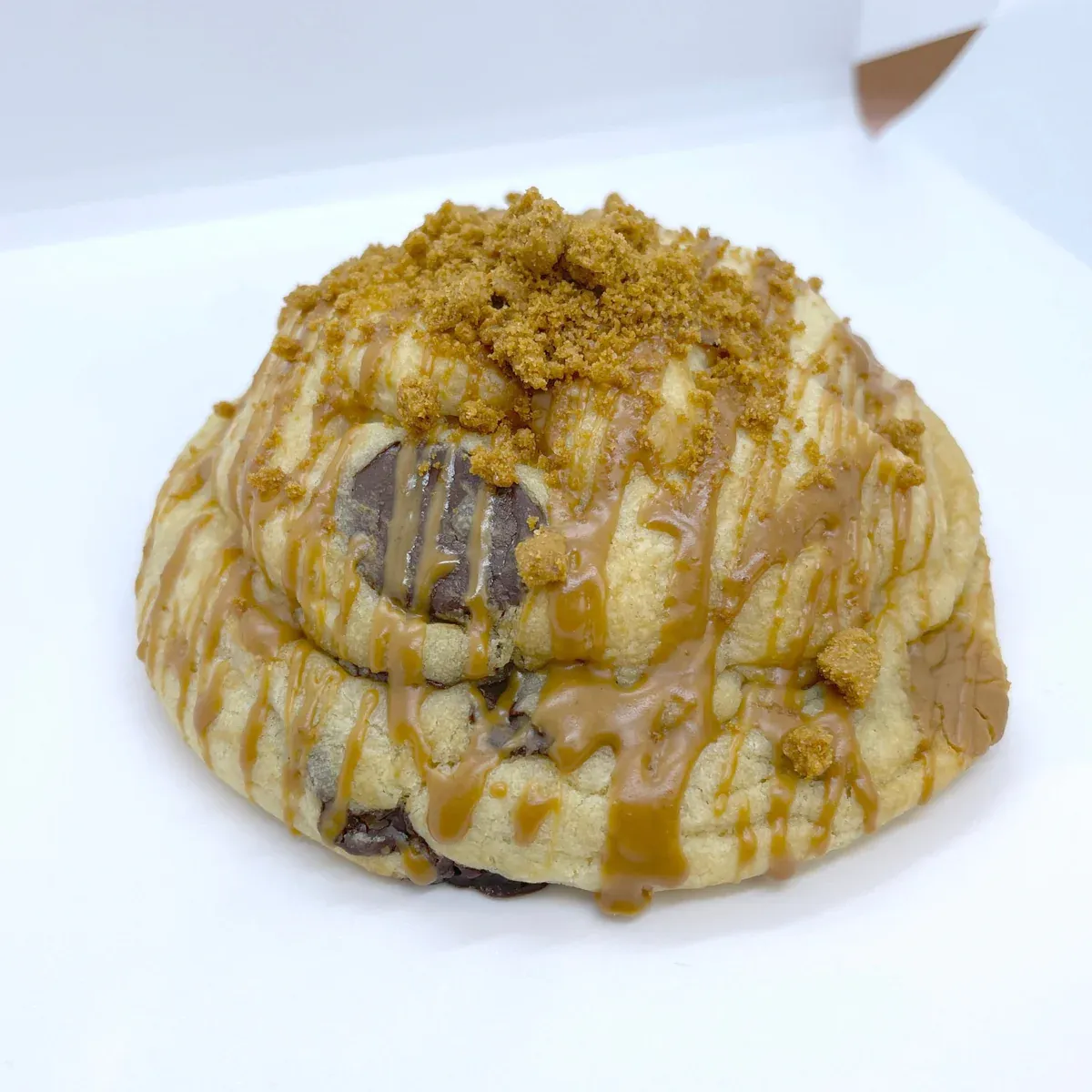 Our hands were tied, so we bought one and opted to split it. Zach wanted to wait until we got onto the train to eat it, but there was no universe where the cookie would make it that far. As we walked down the hill towards the train station, I ripped the cookie in half, and took a bite.
When I describe my reaction, I want you to know that this is a genuine, unexaggerated recollection of my headspace:
I had no words.
I wouldn't say cookies are my go-to dessert, I'm more of a cheesecake or chocolate frosting kind of person, but this cookie, this exact cookie, was better than any bite of food I've had in my life, across all categories. It was the pinnacle of human cooking capabilities.
At this point, I'm obliged to tell you about this bakery. The cookie is made by a company called Gimmie Brownies. They own a café called Zebra Coffee Co, which is where Zach and I found ourselves. They stuff cookies with all sorts of amazing things like Kinder chocolate and Nutella. They primarily bake brownies and blondies, which are also infused with crazy-delicious flavours, and I'm sure they're also top-notch. The only part that's disappointing is that you can only order them for delivery within the UK, or in-store at Zebra café. In other words, there are many reasons to be jealous if you don't live in Edinburgh.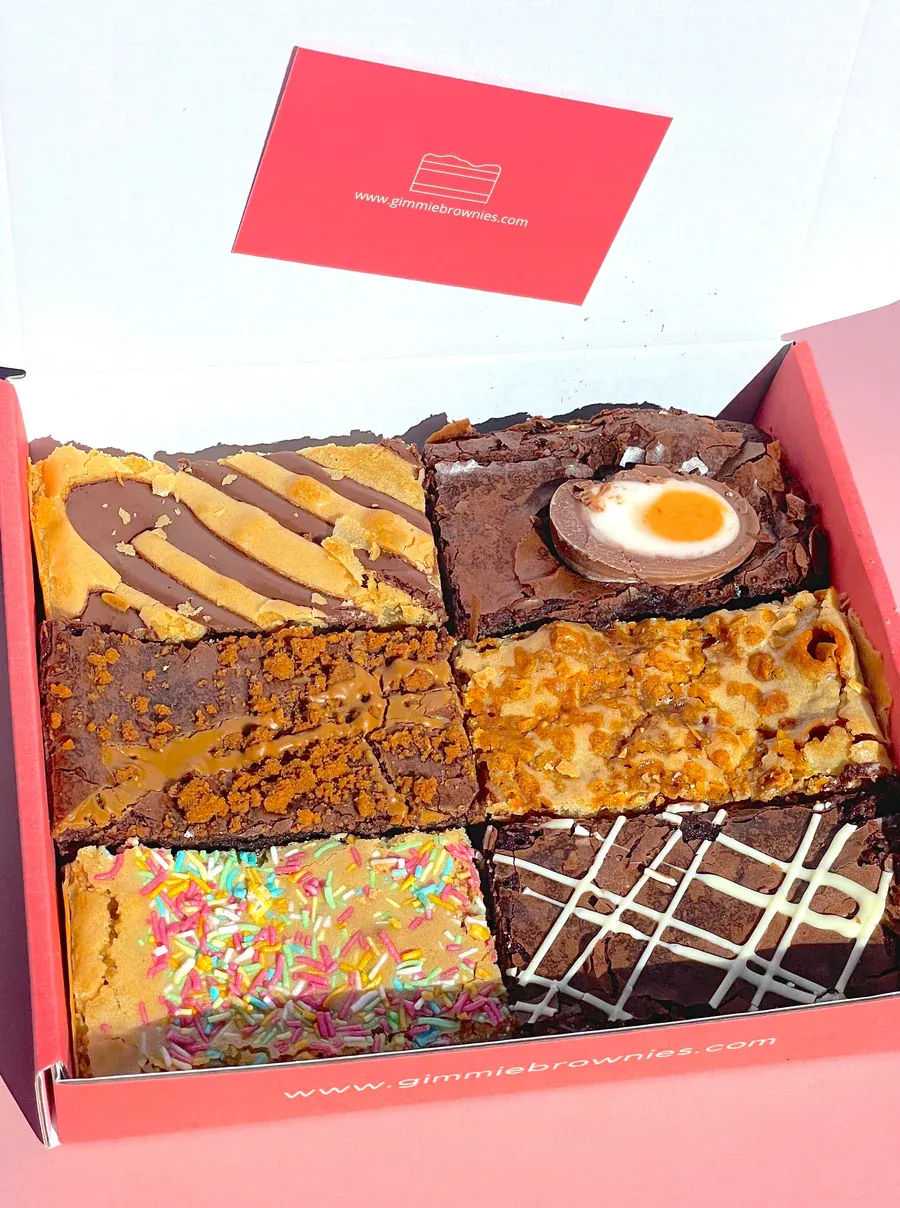 After Zach watched me take my bite, he gave in. I handed him his half, reluctantly, and he too began to share my experience. This is why we travel.
Unfortunately for our Biscoff cookie cravings, we had a two-week British adventure ahead of us now. We did, however, return to Edinburgh for one more cookie before we left the UK (and, of course, because Edinburgh is an amazing city). The train ride from Sheffield to Edinburgh is about four hours, so we rode up on our last rest day.
A few days before our day trip, the Queen died. We were buying groceries in Sheffield when the news broke out. We noticed some cashiers gawking at their phones and chatting with one another as we waited in line with our food. Zach's mom told us what happened later that night when we were on a call with her.
As it turned out, we were set to be in Edinburgh on the day the Queen's body would pass through the city on the way back to London. Crazy right?!
We got to the Edinburgh station early in the day and wandered around for a while, exploring shops and sightseeing. Shortly before our departure in the evening, we went for the cookies. The shop was close to the station, after all. We caught a bus back to the city center, but the route was blocked by a crowd and police barricades that shut down the roads near the downtown core for the Queen's procession. The bus couldn't go any further, so we stopped. We didn't know how long the wait would be, so we got off. This wasn't good.
We weren't worried about making the train at this point, the issue was the cookie. The café closed in 30 minutes.
At the time, I was on crutches, so I couldn't walk with Zach all the way to the café; it was too far. There was a detour we could take around the crowd by car, so we called an Uber.  While we were waiting, we could see a line of cars driving slowly behind the crowd - it was the Queen. We watched from a distance as people in the back desperately fought for a glimpse of the Queen's car. Every street the procession turned on was lined with people and shut down. There were no other events in the city and nothing else to see or do while the Queen passed through. It was really something.
When our Uber finally arrived, we had about 15 minutes to get to the café. With the length of the detour and the heavy pedestrian traffic, Zach was sure we wouldn't make it in time, but I was hopeful.
Out of pure luck, we pulled onto the final stretch towards the station with about 5 minutes to spare. The café was just up the hill, so I told the driver to stop and I kicked Zach out of the car so he could do the rest of the journey on foot. We'd visited the café from this direction just once before, so we knew the way there ... at least I did.
I didn't have a working SIM card at the time, so he made the questionable decision to leave me his phone. This meant I had two phones - one that could connect to Wi-Fi and one that had data. Zach had nothing but his wallet and a vague memory of where this café was. We were in a hurry, you see, so there was no time to make smart decisions.
Now raining, I watched him race out of the car and make a wrong turn up the hill towards downtown.
Uh oh.
The driver took me to the station, which was just another 30 seconds in the car. I stood by the back entrance of the station, staring at the hill where I watched Zach run off. With no way of communicating with him, I was stressed. Proper stressed.
Ten minutes went by and the café was most certainly closed. Because the Queen had now passed through Edinburgh, the crowds dissipated and I stood still with my crutches, in the rain, as hundreds of people passed by on their way home.