High Quality High Fives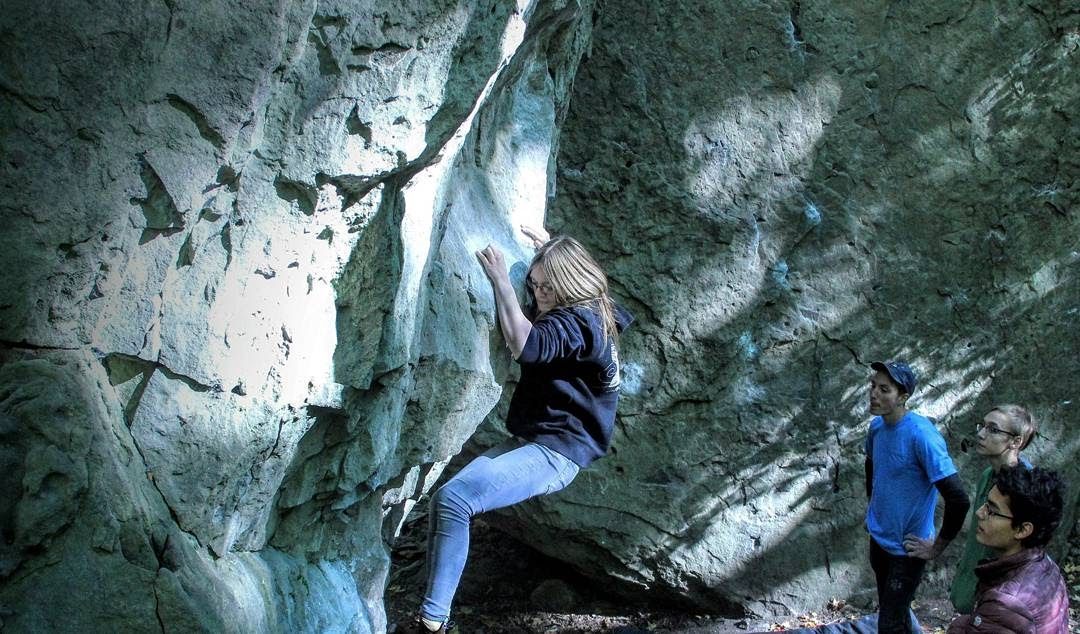 Anyone who knows me knows I'm a competition climber. I have little business being outside, but recently I thought I'd work some leisure days into my schedule.
This was my first season outside in two and a half years. I had injured myself on a boulder in my last season and swore off outdoor climbing. I had no problem with it, except for the pesky boulder project that I had to walk away from. This year I decided to get back into it, and more specifically, get back onto that boulder.
After so many years, I still remembered the boulder perfectly, and was able to complete it in just three attempts. It was the hardest climb I'd ever done, and needless to say, it was a great start to my return.
Once that was finished, I didn't have any more untied ends. So, naturally, I started something new. It was a boulder called Closed Eye Visuals. While technically a grade harder than the previous boulder, consensus said that it was on the easy side. Nonetheless, this was the next one to go.
I ended up spending three separate sessions on it. Two were with my friend who projected the boulder next to mine and acted as my unofficial tour guide. He was there for the early talks of beta and motivated me as I pieced this thing together.
Between my second and third sessions, I started getting a little psyched out. By now, I'd heard of countless other sends of this boulder, some by fellow competitors. Suddenly, I felt I should have already gotten it, like I was taking too long. Then my desire to complete it dropped. It was clearly an easy boulder, so maybe I should just move on to something that better represents the grade.
But of course, that's not how a champion thinks. After speaking with my step-dad, I realized that I just needed to get this behind me and move on. So, for my third and final session, I went in with the mindset, "Enough is enough."